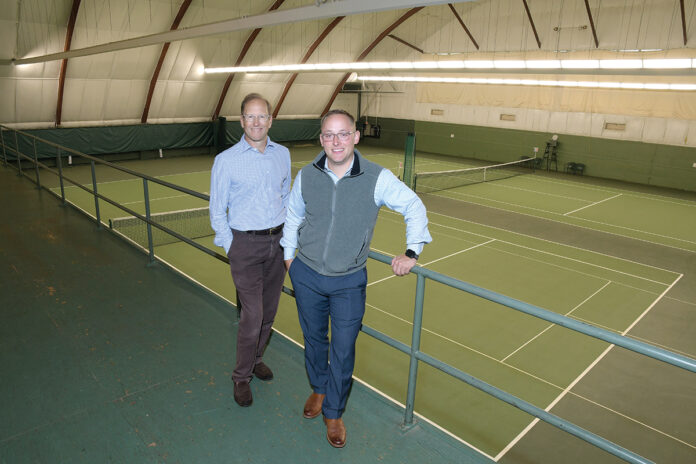 At Agawam Hunt, membership is up to 400 after the East Providence golf club nearly went under last year. About 220 have joined The Aquidneck Club in Portsmouth since it re-formed with new owners at the beginning of this year.
And Rehoboth's Crestwood Country Club, which was pulled out of bankruptcy by a member who bought it seven years ago, has bounced back to about 300 members.
For these and many other local clubs, offering more than just golf has become important to their survival in an industry increasingly focused on appealing to the entire family.
An equestrian center and spa, along with a swimming pool, are part of the appeal at Aquidneck; Crestwood has upped its pool membership and is eyeing more sports spaces; and Agawam has added pickle ball to its rackets program.
Golf is one of many activities that members of The Preserve at Boulder Hills in Richmond can choose from. Shooting, fishing, hunting and horseback riding are all available at the 3,500-acre club.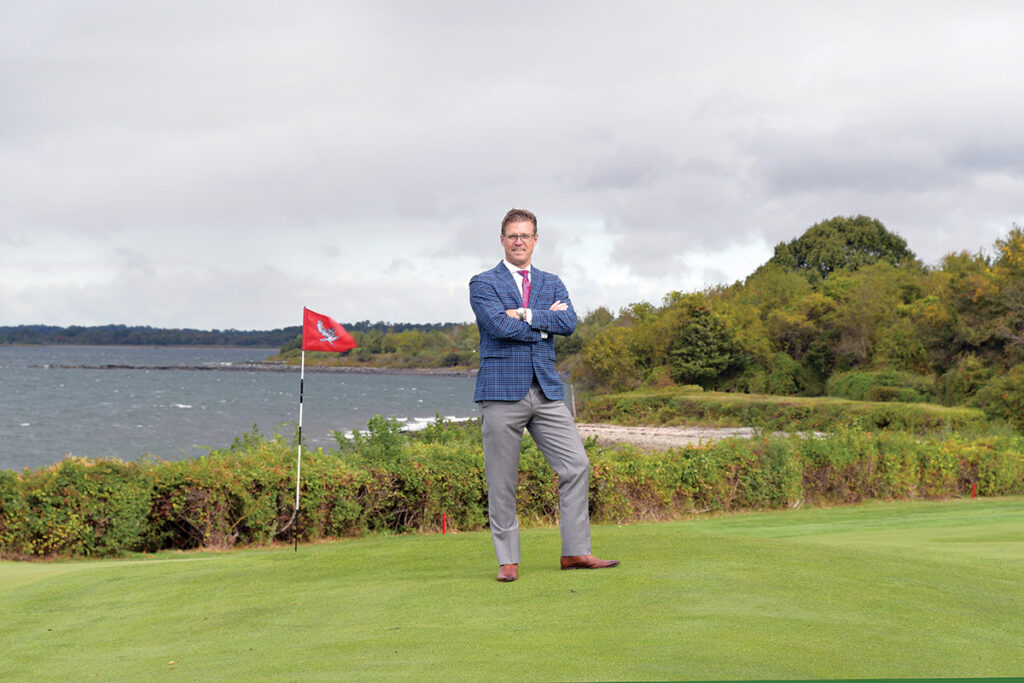 BOOSTING APPEAL
Many clubs say Rhode Island's golf industry is humming along at a steady pace, even thriving at some places, such as Newport Country Club, where golf is the sole attraction and membership is at capacity.
While golf remains a strong draw statewide, many clubs are adding amenities in the hope of appealing to more than just golfers.
"There's definitely a small shift toward clubs that have other activities for families, whether it's a swimming pool, tennis court, indoor golf or workout areas," said Robert Ward, executive director of the Rhode Island Golf Association. "That end of the business has changed, where the club needs to evolve so it encompasses not just the golfer."
But the amenities have to be part of a well-designed plan, says Ron Woods, general manager at the Aquidneck Club.
"Success doesn't just come from building the amenities; the success comes from building their programs and bringing them to life," he said. "If those amenities aren't done well, they just become sort of a check on the brochure."
At the Quidnessett Country Club in North Kingstown, recent renovations to the pool and clubhouse were for the benefit of its younger members and their children. The changes started about six years ago, after the club's owners noticed membership was aging, said head golf professional John Delbonis.
"We've adapted," he said. "If [clubs] can adapt, they can probably survive. If you're not targeting the entire family, if you're just targeting one golfer in the family … you have to think about the entire experience. If you're not doing that, I think you're missing out."
Matt Walsh, director of golf at Warwick Country Club, says clubs near high-performing schools seem to be busier, and that's because of families.
"Clubs that are positioned near solid school districts are going to continue to thrive," he said. "Clubs that do not have that situation are going to have to get creative, they're going to have to do more with less, to kind of level the playing field."
The 95-year-old Warwick club has had amenities such as sailing, archery, tennis and swimming, in addition to golf, for decades. But it has seen its pool use grow while golf rounds stay flat.
Of its roughly 400 members, many of the "social" members are parents with small children. Evidence of that can be seen late in the day on weekends.
"On a typical summer afternoon, the pool is being used more than the golf course," Walsh said. "Golf seems to be an addendum for a lot of younger families."
Oversaturation is another danger, particularly in Rhode Island, where the state's golf association has 54 member clubs. That number has held steady for many years.
"The challenge in Rhode Island is that the supply exceeds demand," Woods said. "There's the bottom line. Ultimately the best operators and the best experience operators are going to survive, and that's where you're seeing the turnover [in ownership], in that midmarket. It's an extremely competitive environment."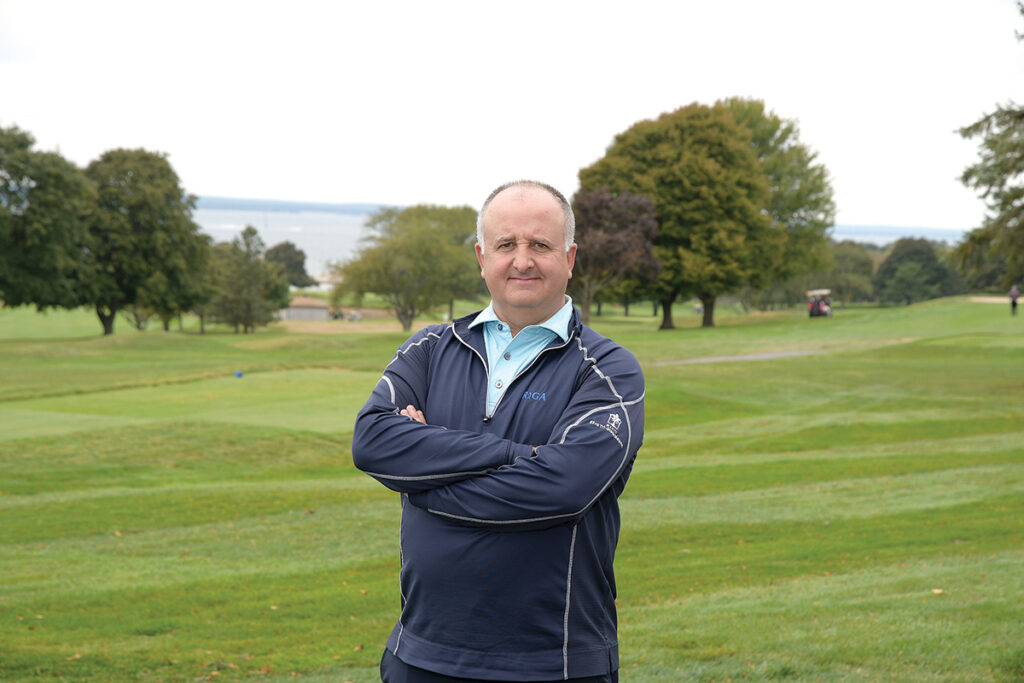 STILL 'VITAL'
That competitive environment includes small, golf-only clubs, which give young golfers with tight budgets places to play.
"They are vital to our industry," according to Elaine Gebhardt, executive director of the New England Golf Course Owners Association. "Yet these small clubs do need to be changing with the times to survive – they need to have online tee times, a social media presence and marketing capabilities."
At smaller courses, lessons and special programs help teach the game to new players.
Affordability and accessibility are priorities at Button Hole, a public nine-hole course and driving range in Providence, says its executive director, Don Wright.
The nonprofit reaches about 1,500 students annually through its work with schools. It also offers lessons for kids and beginners and is incorporating more technology to keep young players interested.
"A lot of people start to play golf, then they get frustrated," Wright said. "Golf instruction is a key component to grow the game."
According to the National Golf Foundation, 2.6 million people played on a golf course for the first time in 2018, matching 2017's high.
And many golfers are young, with 18- to 34-year-olds making up the largest segment of golfers, with 6.1 million players.
"There are more women, juniors and people of color entering the game," Gebhardt said.
Younger players, along with more women players, have been turning up on the green at the municipally owned Triggs Memorial Golf Course in Providence.
The club, which opened in 1933 and features an 18-hole Donald Ross course, sells about 100 annual passes a year, said General Manager Karl Augenstein.
"The number of players has shrunk a little bit," Augenstein said. "There are a lot of younger players still coming up, but in that age group it seems like they don't have time to spend on the golf course. … We're kind of thinking through those processes to attract younger ­players."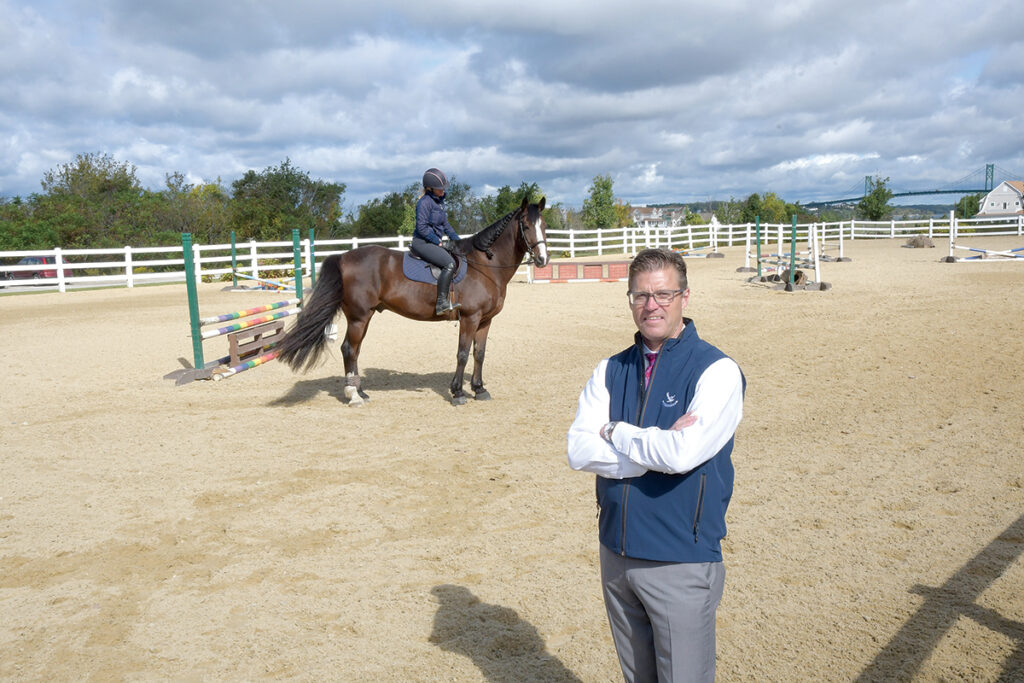 NEW LIFE
Crestwood, Aquidneck and Agawam aren't the only local clubs to emerge anew from serious financial troubles.
Metacomet Country Club was listed for sale at $3.5 million last fall after struggling with debt and shrinking membership. The private East Providence club sold earlier this year to a group of investors that included professional golfer Brad Faxon.
Faxon has said that he and the club's other owners plan to update the golf course and address long-deferred maintenance issues. The club did not return multiple calls for comment.
Valley Country Club in Warwick filed for bankruptcy in 2010 with $4.9 million in long-term debt but was purchased by an ownership group that year. Ledgemont Country Club in Seekonk was sold in January 2014 after it nearly went under with $2.5 million in long-term debt. Both clubs are still in operation, but neither returned calls for comment.
Crestwood was purchased for about $3 million in 2012 by Joe Moniz, who bailed it out of about $1 million in debt.
Its current membership is "comfortable," head golf professional Greg Rounds said.
Crestwood's latest incarnation has included a swimming pool and tentative plans for a gym and bocce courts.
The private club, founded in the 1950s, has also broadened its juniors and women's golf programs.
Adding features to boost appeal to families has become vital, Rounds said.
"Younger generations are looking to spend their money in one location. That's something that I've seen ever since 2008 [and the Great Recession]," Rounds said.
Aquidneck's pool, spa and equestrian center add variety to a sparkling golf course adjacent to Narragansett Bay. Formerly the Carnegie Abbey Country Club, the leasehold rights were ­purchased in December 2018 for about $8.8 million by a group of members from Pennsylvania developer J. Brian O'Neill. He'd assumed the lease in 2004 from the Carnegie Club's founder, Peter de Savary.
The 300-acre club's new owners attribute its quick growth to their efforts at cultivating a relationship with members.
"Our measure of success is not just membership growth, it's by members' engagement. The club is now a community of invested members and support is high," Woods said.
About 25% of its 220 members are new to the club, which hopes to grow to 300 within two years, Woods said.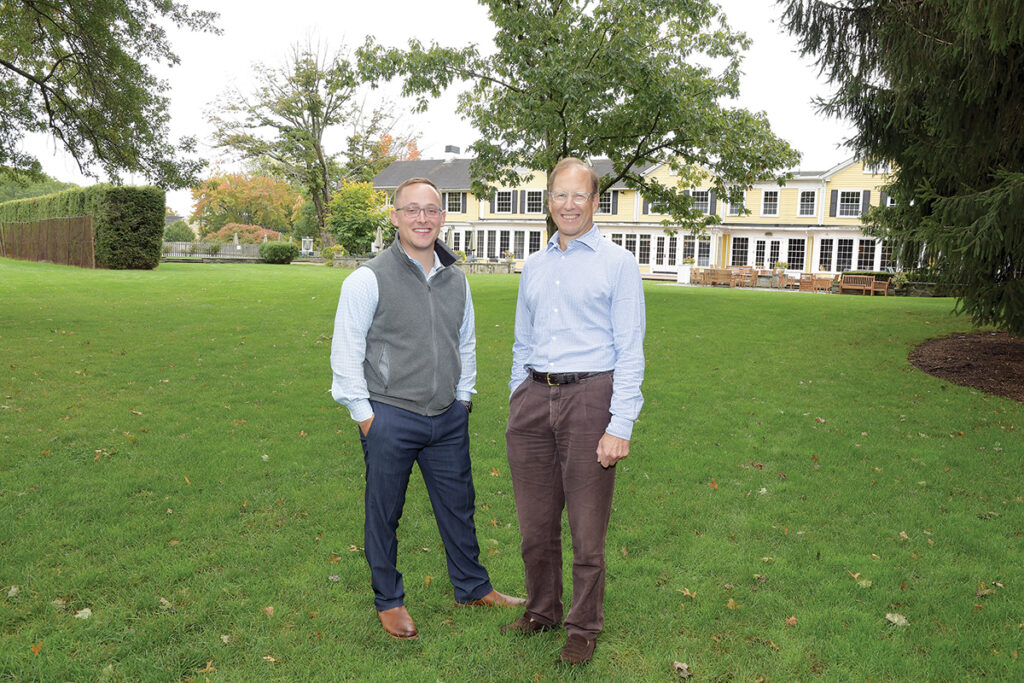 REACHING OUT
At Agawam, prospective members once were required to submit eight letters of recommendation from people who were not business associates. That rigid structure has since dissolved.
The club emerged from Chapter 11 bankruptcy in March 2018, after a group of members created a deal to save it. By selling a $2 million conservation easement to the state's Nature Conservancy chapter, the club simultaneously protected its land from development and raised money to pay off debts.
A second $980,000 easement for the remaining 40 acres of the 130-acre club's grounds closed in June.
The solution was tailor-made for Agawam, which is positioned along the Ten Mile River in East Providence and serves as a stopping point for migratory birds and a habitat for waterfowl.
So far, nothing similar has been proposed in Rhode Island, although Scott Coming, associate state director of The Nature Conservancy in Rhode Island, says he has heard from groups in positions similar to Agawam's in Georgia, ­Massachusetts, Connecticut, Virginia and Maryland.
Now, Agawam's 17 member-owners are working to attract more members and hope to add about another 100 over the next three years, said Lance Pryor, an owner and member of Agawam's management team.
"Part of our marketing plan is to … let people know about all the amenities we have," Pryor said.
The effort represents a turnaround from the club's previous marketing efforts.
"Before, the club didn't really extend outside of itself to get members," said Joshua Helm, assistant general manager and controller.
Updates, too, are par for the course.
"In terms of the physical amenities of the club, we're focusing our efforts more on change in the food and beverage and clubhouse experience," Pryor said. "Clubs are a luxury experience now. People are asking, 'What am I getting for my ­dollar?' "
Agawam's longtime tennis program now features a young professional and will host national United States Tennis Association tournaments next year. Tennis players have their choice of grass, clay or indoor courts, while the youngest swimmers can splash in a baby pool next to the large one.
"Right now [golf] as the sole value proposition is a very challenging one for a club to pull off," Pryor said.
Elizabeth Graham is a PBN staff writer. Contact her at Graham@PBN.com.

Want to share this story? Click Here to purchase a link that allows anyone to read it on any device whether or not they are a subscriber.