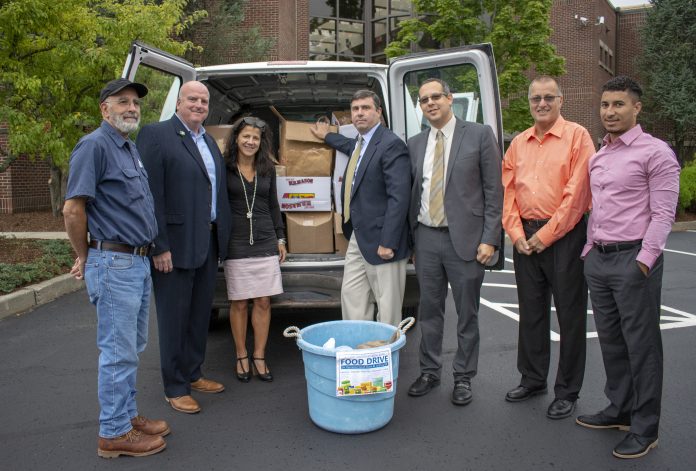 JOHNSTON – Banks can help people with more than money, proved this week by Home Loan Investment Bank.
When supplies were running low at Operation Stand Down Rhode Island's Veterans Food Pantry in Johnston, employees at the Warwick-based bank pitched in with a food drive. The effort culminated with the arrival of a van loaded with food for the pantry in Johnston.
"When we learned that supplies were running low" at the pantry, "Home Loan employees eagerly answered the call," said Brian Murphy, the bank's chairman and CEO. "We are grateful for the service and dedication of our veterans and it is an honor to give back through service and support."
Operation Stand Down is an independent nonprofit and Rhode Island's primary nonprofit resource for homeless and at-risk veterans. Founded in 1993 and headquartered in Johnston, the group's mission is to help homeless and at-risk veterans secure stable housing.
To achieve that goal, the group offers various services, including permanent and transitional housing, intensive case management, employment training and placement, and food and clothing.
Established in 1959, Home Loan Investment Bank offers mortgages, home-improvement loans, vehicle financing, small-business lending and other financial services through branches in Warwick and Providence, in addition to eight mortgage offices in Rhode and Massachusetts.
Scott Blake is a PBN staff writer. Email him at Blake@pbn.com.