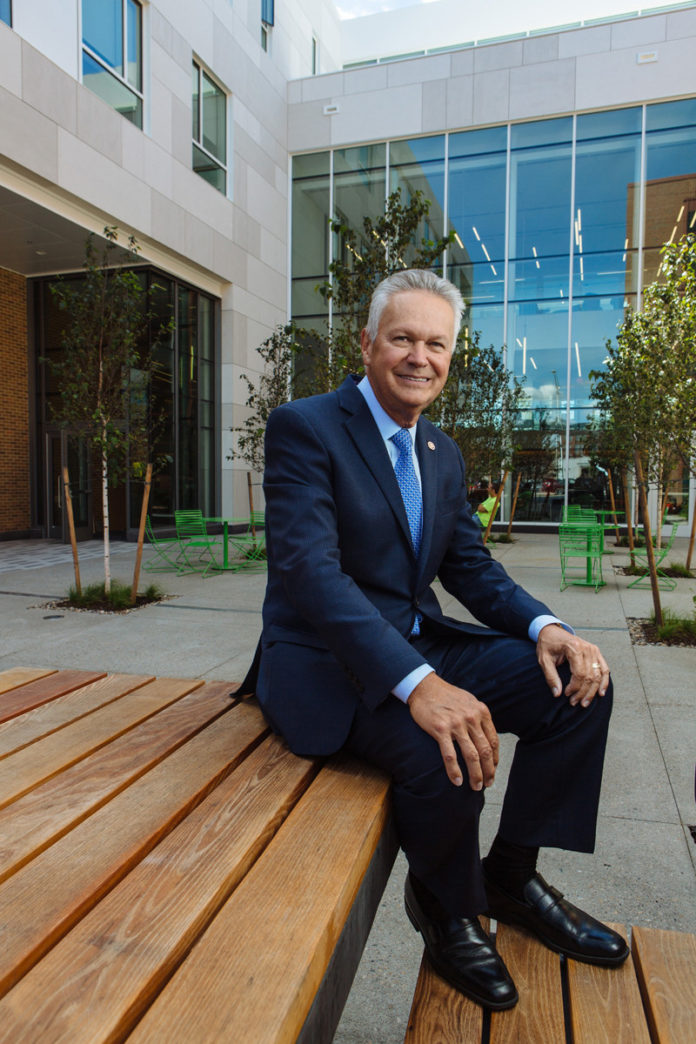 I am fortunate to have spent 42 years (and counting) of my career at Johnson & Wales University. This longevity would not be possible without maintaining a vision for the future and building a great team. I believe every organization needs a mission statement and vision with strategic goals, as well as a set of operating principles and a value system to guide its work.
A leader of an organization must always look forward and keep his or her team looking in the same direction. At Johnson & Wales, this approach has helped us not only to grow but continuously improve. Fifteen years ago, we recognized the value of the land made available with the realignment of Interstate 195 and have since worked tirelessly to acquire and develop land adjacent to our Downcity Campus. The completion of the new $42 million, 71,000-square-foot John J. Bowen Center for Science and Innovation is a testament to how vital forward thinking is.
I believe there are two legacies we should give to future generations: roots and wings. This is done by honoring our past, building on our strong roots and providing wings to others so they may fly higher and faster. To succeed in business and life, you must learn how to lift others and position them for future success.
Organizations should embrace planning and shared strategic direction, while remaining committed to their roots. As they continue to evolve, maintaining a vision for the future will define their success. •