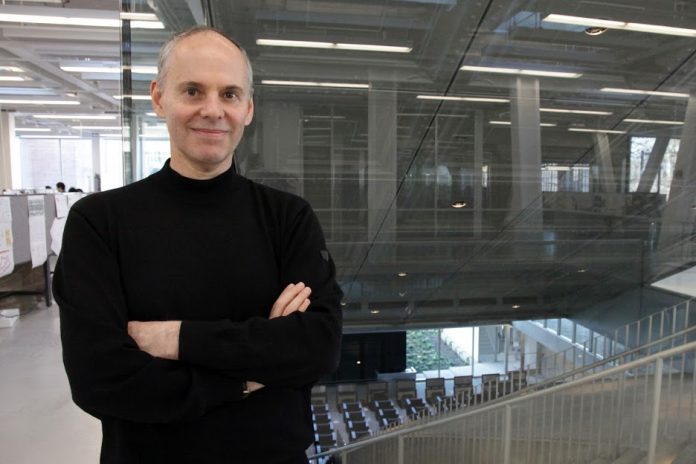 PROVIDENCE – Kent Kleinman has been appointed provost of the Rhode Island School of Design, the Providence-based art school Thursday.
Concluding an international search, Kleinman's appointment comes seven months after the resignation of former RISD Provost Pradeep Sharma who held the post for two years. Prior, Sharma had served as interim provost at RISD since January 2014.
As provost, which RISD noted is also the position of chief academic officer, Kleinman, in partnership with President Rosanne Somerson, will develop the evolution of academic offerings at RISD and support its faculty.
RISD has "an astonishing, intense and wildly creative community," said Kleinman in prepared remarks, "and it is a tremendous privilege to be invited to join this remarkable institution."
His work will bring him in contact with the school's student affairs, administration, staff and the student body, the school said. His appointment is effective March 2019.
Most recently, Kleinman served a decade as dean of Cornell's College of Architecture, Art, and Planning.
He comes to RISD with professorship and dean experience across multiple U.S. college and university campuses. His professional experience including Parsons, The New School for Design; the State University of New York Buffalo; and the University of Michigan Ann Arbor.
"Throughout the search process, I was continually impressed by Kent's ability to be future-focused while also understanding of RISD's legacies and core culture," said Somerson noted in Thursday's announcement. "His questions and observations reflected his strong natural instincts and distinguished experience in working with both faculty and students."
Kleinman holds a bachelor's degree and a master's in architecture from the University of California Berkeley and is a licensed architect in that state.
In both 2016 and 2018, the industry publication Design Intelligence named Kleinman among its Top 25 Most Admired Educators.
Emily Gowdey-Backus is a staff writer for PBN. You can follow her on Twitter @FlashGowdey or contact her via email, gowdey-backus@pbn.com.