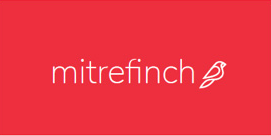 In today's complex world of rapidly-advancing technology, companies are constantly looking for solutions to work more effectively and efficiently. This desire to be better companies results in producing better products and offering better services by more effectively managing employees.
Luckily for businesses today, this can be done through a myriad of product offerings such as time management software, employee attendance tracking, workforce management software and even a fingerprint time clock. Gone are the days of manually punching in a time card or other archaic ways of holding employees accountable for their time. In are the days of quick and efficient management through the implementation of easy-to-use tools.
A recent development in this technology space will further enhance the ability of companies to monitor and manage their employees.
Mitrefinch, one of the world's leading intelligent employee management solutions, acquired Advance Systems America to expand its presence in the U.S. market. In addition to U.S. headquarters in Massachusetts, the company has other global offices in Canada, United Kingdom, Australia, New Zealand and partners in Ireland in France.
The recent acquisition of Advance Systems America, and the naming of ASA's CEO Gary Corcoran to the same position at Mitrefinch, will help the company expand its offerings and deliver even more efficiently and highly competitive products to its customers.
For years, one of the biggest problems leaders at companies faced was they can only be in one place at a time. As the business world evolved – and especially as it expanded into a global economy – this problem only became more pronounced.
That's the problem Mitrefinch helps solve. Through offerings such as time management software, Mitrefinch helps leaders manage their teams of employees even if they aren't able to be on location with them.
Case studies have shown that streamlining workforce management processes can save valuable time and money, increasing output exponentially. For example, solutions such as a fingerprint time clock makes it simple for employees to check in and out of work, but also allows their managers to avoid having to spend hours on end wading through manual timesheets.
Time is money, as they say, and there's no more valuable time than that of a manager in a company. Time spent pouring over stacks of paper timesheets is a waste of time and a company's valuable money, not only in terms of what it spends to pay the manager, but also in what the company loses in terms of that manager's potential output if that time were better spent.
So much of today's business landscape is focused on data, but a majority of the energy is spent on managing products and output, instead of on a company's most valuable resource – it's people. Being able to deploy on-premise and cloud-based workforce management solutions is the key to staying ahead of the curve in today's business world.
Utilizing effective employee management tools will help a medium to large organization get the most out of every member of its staff. Over time, this not only makes the company's operations more efficient, it can also make the workforce itself happier, as the processes reduce confusion, angst and stress of unclear communication, expectations and demands.
While Mitrefinch's software offerings are often viewed as a solution for upper management, the long-tail effect of better workforce management is not just better output – and higher profits – for companies, but also a happier, healthier and more effective base of employees. Ultimately, this has a direct, tangible benefit to those outside an organization who consume a company's goods or require a company's services.
For example, in Massachusetts, Lahey Health Behavioral Services employs 1,000 workers. By investing in time management software, the company was not only able to save valuable time, it also identified where valuable holes in the chain of health care were.
Mitrefinch's powerful workforce management software helped Lahey Health Behavioral Services' administrative team easily determine where the needs throughout its health system were, and, in response, efficiently deploy the right staff to each need, which ultimately advanced the company's main focus – its patients.
That's perhaps the most powerful aspect of workforce management software: It allows each and every company that uses it to more effectively and efficiently deliver the products and/or services it seeks to provide. In the case of a health system, for example, that means better, more efficient and, most importantly, more effective health care for the general public