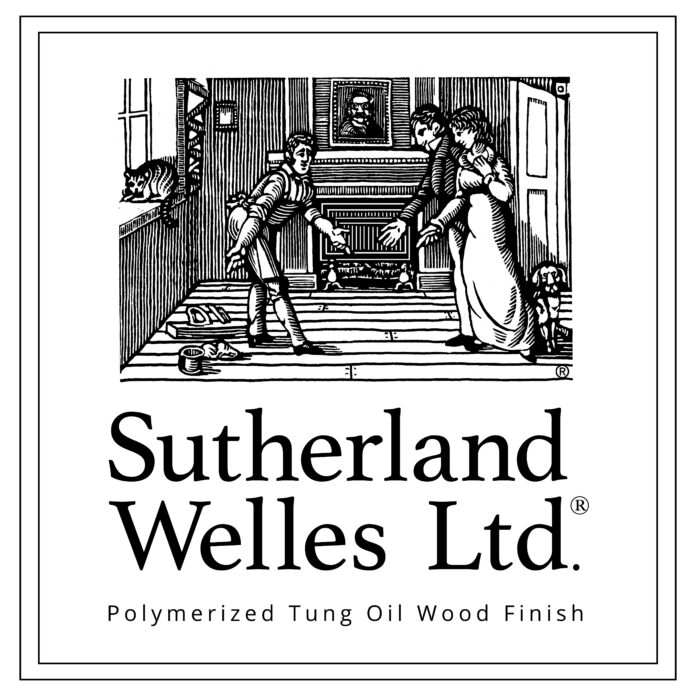 Release Date: For Immediate release
Contact: Mara Cagnetta Phone: 401.443.1884
Email:mara@tungoilfinish.com
More Manufacturing in Providence, RI! Sutherland Welles Ltd. Makes new home in city.
Sutherland Welles Ltd is under new ownership and has relocated from North Hyde Park, VT to Providence RI and is planning a ribbon cutting ceremony on November __, 2022 at (time) in their new location, 6 Robin Street, Providence, RI 02908.
Sutherland Welles Ltd, makers of exceptional Polymerized Tung Oil Finishes since 1965, has been purchased by Rhode Island residents Mara and Robert Cagnetta who are carrying on the company's 57-year-old tradition of hand crafting, environmentally friendly polymerized tung oil wood finishes. Mara is a Rhode Island artist and former adjunct professor of art and Rob is the owner of Heritage Restoration, Inc. of Providence, has been a long-time user and proponent of Sutherland Welles finishes for the restoration and care of old and historic buildings. Sutherland Welles products can be purchased through their website www.sutherlandwelles.com and in local retailers soon.
Sutherland Welles was founded by Frank Sutherland Welles in 1965, a wood finisher and visual artist, as a result of seeking an environmentally friendly replacement finish for a French Polish. His pursuit led him to polymerized tung oil as a base to make high-quality finishes and has since amassed a loyal following all over North America. Tung oil is extracted from the nuts of Tung trees. The trees are native to China, and was a significant US crop until World War Two. Tung oil was used for centuries to preserve and finish wood, metal and paper.
Sutherland Welles hand crafts a full line of interior and exterior tung oil finishes, as well as resin reinforced systems for greater protection, creating beautiful, durable and timeless finishes for all types of finishing projects. Sutherland Welles is the only company in North America to make wood finishes using Polymerized Tung Oil. Polymerization changes the molecular structure of the oil through a heat treatment, making it react to oxygen better to dry faster, harder and glossier. Polymerization enables the finish to use miniscule amounts of chemical driers in the finishes, unlike raw tung oil finishes. Our finishes contain the highest concentration of tung oil in the industry. Our Original and Botanical Polymerized Tung Oil lines have UL Greenguard certification for low chemical emissions. All our finishes use only the highest quality tung oil from sustainable farms. The company is committed to providing its customers with excellent customer service and exceptional, environmentally friendly finishes.
#####
Sutherland Welles Ltd has been handcrafting environmentally friendly Polymerized Tung Oil Wood finishes since 1965. Using only the highest quality ingredients our finishes will enhance, nurture, and protect your wood for timeless beauty.
For more information, please contact Sutherland Welles Ltd
https://www.sutherlandwelles.com