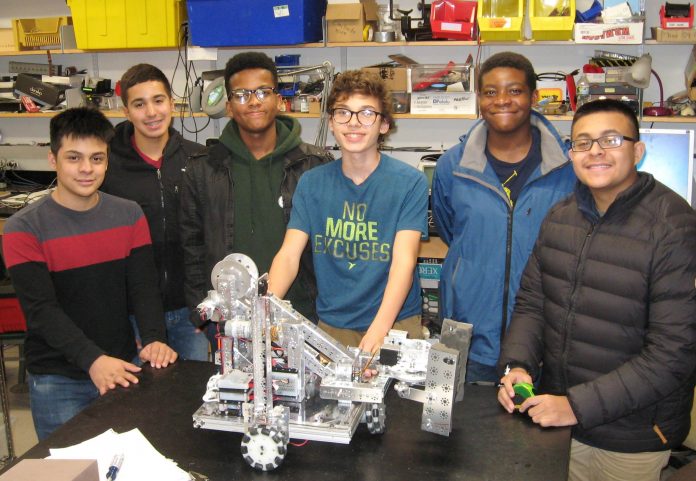 EAST GREENWICH – New England Institute of Technology sponsors the 12th annual FIRST (For Inspiration and Recognition of Science and Technology) Tech Challenge on Feb. 3 at the NEIT Center for Automotive Technology, according to a press release from the school.
NEIT will serve as the central point of contact for the 32 middle and high school robotics teams taking part. All will compete for a chance to travel to regional and national competitions.
Erin Flynn is the NEIT director of enrollment management outreach and the Rhode Island affiliate partner for the FIRST Tech Challenge competition.
"The FIRST program has led to the development of robotics courses as well as full robotics programs in many Rhode Island schools," she said. "Not only are the students using STEM [science, technology, engineering and mathematics] disciplines in designing their robots, they are also sharpening their critical thinking, teambuilding and leadership skills."
Inventor Dean Kamen founded FIRST in 1989 to encourage science and technology students through the fun of robotics. FIRST is based in Manchester, N.H.
The Feb. 3 event runs from 9:30 a.m. to 5 p.m. and is free and open to the public.
Susan Shalhoub is a PBN contributor.