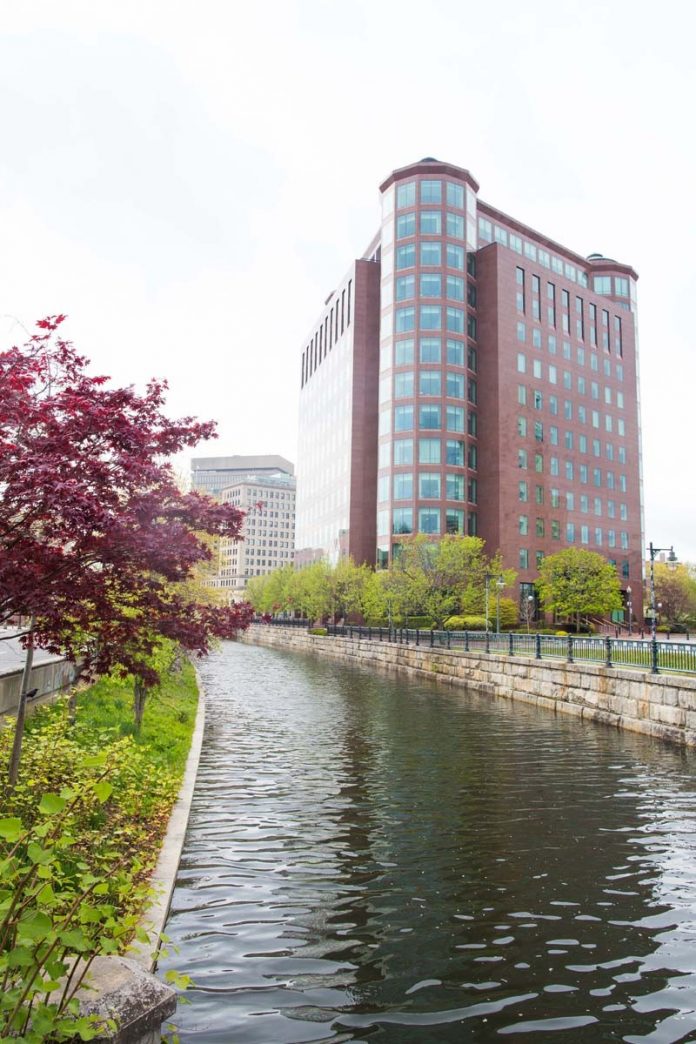 PROVIDENCE – The building located at One Citizens Plaza, which serves as the headquarters for Citizens Financial Group Inc. as well as office space for other companies, has been sold to Radix Equity LLC, CBRE Inc. announced this week.
CB Richard Ellis New England would not respond to PBN's inquiries about the price of the sale. The building had been auctioned by Fisher Auction Co. in September, when the final listed bid price was $19.5 million, less than half of its 2018 assessed value of $45.4 million. However, auction prices of high-value buildings previously have been negotiated after the close of auction bidding, leaving the final sale price of the commercial property uncertain until it is filed with the relevant municipal government.
The leasehold mortgage to the building was owned by One Citizens Plaza Holdings LLC, a subsidiary of CW Financial Services LLC, a real estate and loan investment company based in Bethesda, Md. The LLC registered to the property in Rhode Island is run by the organization's segment CW Capital Asset Management LLC.
The company acquired the leasehold mortgage for the building in a foreclosure sale for $35 million in 2012 from First States Investors 240 LLC. At the time, First States Investors owed more than $45 million on the mortgage. The 0.92 acre lot is leased from Providence-based Capital Properties Inc.
Neither CW Capital nor Radix Equity had responded to PBN inquiries as of Thursday morning.
According to CBRE, which facilitated the auction and subsequent sale of the building, the building had an 81.5 percent occupancy rating as of Aug. 1. The 14-story, class A office building was built in 1990.
Radix Equity is an Oklahoma-headquartered group that says it acquires underperforming assets at discounts and attempts to stabilize them with the intention of selling them to long-term real estate investors – returning the accumulated capital to its own investors.
Citizens Financial Group previously confirmed to PBN that it intends to keep its headquarters located in the building and that the sale should have no impact on the bank.
Chris Bergenheim is the PBN web editor. Email him at Bergenheim@PBN.com.