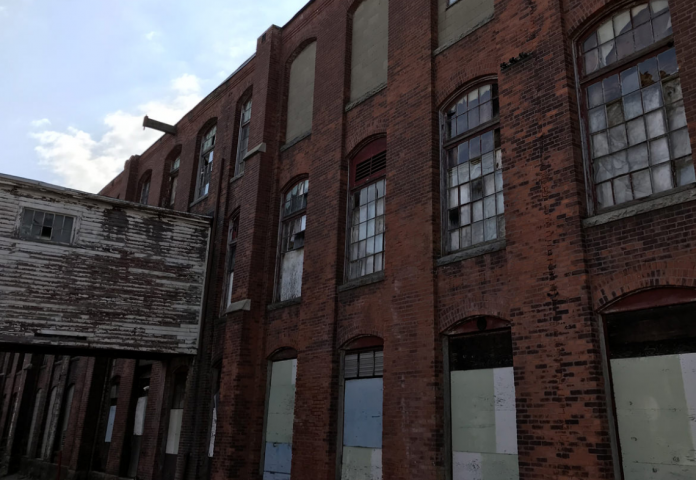 PAWTUCKET – A partial floor collapse at a mill being converted to loft apartments left three construction workers injured on Monday, one critically.
The employees of AD Contracting Services, a Massachusetts company, were working as a subcontractor to Boston-based general contractor Metric Construction, according to the building owner. The $39 million project is the residential phase of the established Hope Artiste Village, and located at 200 Esten Ave.
The vacated, five-story mill, part of the original Hope Webbing Company mill complex, is being converted to 149 loft-style apartments.
The workers were injured when part of the second floor collapsed, according to a spokesman for the city of Pawtucket. They were on a stairwell in the area of the collapse, the spokesman said, and were taken to local hospitals.
One employee sustained critical injuries. Two others appeared to have minor injuries, according to the spokesman.
The incident is under investigation by the federal Occupational Safety and Health Administration.
In a statement, mill owner Urban Smart Growth LLC said it was concerned about what had transpired and was working closely with the general contractor and government officials on the investigation.
"The architects, structural engineers and safety consultants are at the site on a regular basis and are currently on-site to assess the issue," said Michael R. Gazdacko, vice president of development and operations.
Mary MacDonald is a staff writer for the PBN. Contact her at macdonald@pbn.com.