PROVIDENCE – Michael Brandmeier, president and CEO of Toray Plastics (America) Inc., has been named the winner in the Strategic Leadership category of Providence Business News' sixth annual Manufacturing Awards program.
Brandmeier joined Toray in 1995 as director of sales for the Torayfan Division and was appointed president in 2014. During his tenure, Toray has remained profitable despite market headwinds.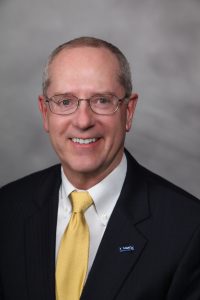 Under his leadership, Toray has broken safety records and earned its lowest reported injury rate.
Also during Brandmeier's leadership of Toray, the company has won numerous awards, including PBN Manufacturing Awards recognition last year for Workforce Development & Productivity, as well as an "Excellence in Safety Performance and Records" Award in the 2015 Manufacturing Awards competition in 2015. In 2015 the company was named one of the Healthiest Employers in the region by PBN.
Brandmeier is among 16 winning individuals and companies selected from dozens of applications that will be recognized at a dinner to be held Wednesday, March 13, from 5:30-8 p.m. at the Waterfire Arts Center.
The other winners in this year of the Manufacturing Awards are:
Jade Manufacturing Co., for Excellence at a Small Manufacturer
Edesia Inc., for Excellence at a Mid-Size Manufacturer
Nye Lubricants Inc., for Excellence at a Large Manufacturer
North Atlantic Corp., for Excellence at an Enterprise Manufacturer
Amerisewn, for Collaboration in Manufacturing
International Packaging Corp., for Excellence in Lean Manufacturing
Response Technologies LLC, for Product Innovation & Design
Saint-Gobain SA, for Outstanding Safety Performance
Chi Foods LLC, for Emerging Manufacturer
NFI Corp., for Excellence in Green Manufacturing
VIBCO Inc., for Workforce Development & Productivity
Amgen Rhode Island, for Excellence in Exporting
Dean Warehouse Services Inc., for Supply Chain Management
Blount Fine Foods Corp., for Family Owned Business
Dave Chenevert, executive director of the Rhode Island Manufacturers Association, for Manufacturing Champion
Presenting sponsor for the sixth PBN Manufacturing Awards program is Polaris MEP. Partner sponsors include Cox Business, blumshapiro, Gallo|Thomas Insurance, Amgen and Bryant University. For information about attending the PBN Manufacturing Awards dinner on March 13, click HERE.
Rob Borkowski is a PBN staff writer. Email him at Borkowski@PBN.com.