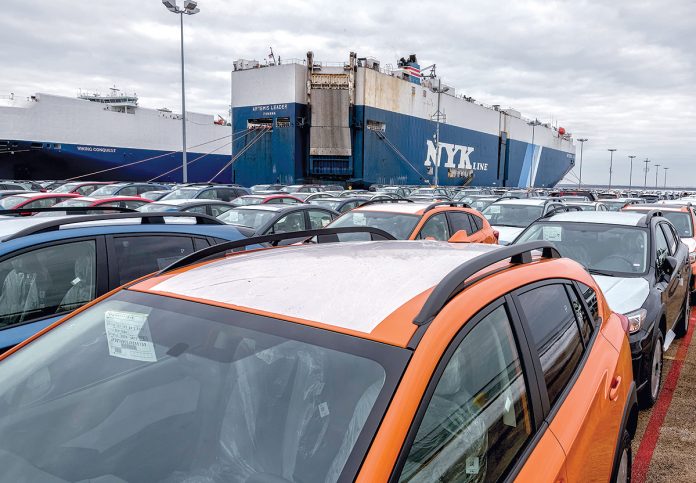 NORTH KINGSTOWN – The Port of Davisville had a record year last year for auto imports, according to the Quonset Development Corp., receiving 280,387 vehicles at the port, an 8.7 percent increase from the previous record set in 2017.
Of those cars imported, 241,851 came by ship, another record according to the QDC. A total of 26,997 vehicles came to the port by rail. Another 11,539 were brought in by trucks, according to the annual report.
The Port of Davisville, located in the Quonset Business Park, is a public port and consistently among the top 10 auto importers in North America. It has four berths for vessels and more than 60 acres of terminal storage.
The port is now in the process of updating Pier 2, what management has called the "workhorse" of the port.
The QDC also reported that it handled roughly 2,880 metric tons of cargo at the Port of Davisville and in the Quonset Business Park in 2018, almost twice the amount of cargo processed in 2017.
There were 11,439 jobs at 203 companies in the business park in 2018.
Mary MacDonald is a staff writer for the PBN. Contact her at macdonald@pbn.com.