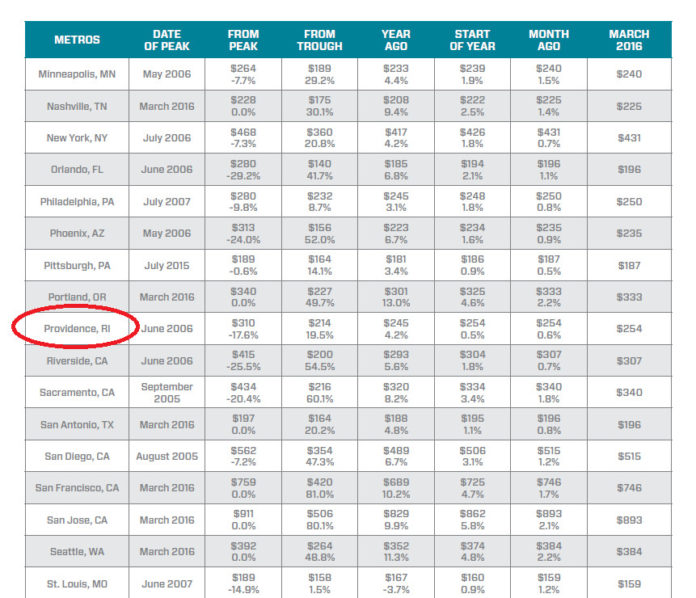 PROVIDENCE – The Providence-Warwick-Fall River metropolitan area ranked 20th among the 40 largest metro areas in the country for its 4.2 percent home price increase over the year in March, according to Black Knight Financial Services.
The average home price was $254,000 in March compared with $245,000 in March 2015. That's still 17.6 percent less than the peak price reached in June 2006 of $310,000, but nearly 20 percent higher than the low recorded in January 2012 of $214,000.
Among the largest metros, Portland, Ore., had the highest over-the-year price increase at 13 percent, to $333,000, while St. Louis had the only price drop, at 3.7 percent, to $159,000, Black Knight said.
Nationwide, home prices increased 5.7 percent over the year to $257,000. That's 29 percent higher than the national market bottom, and 3.8 percent off the peak of $268,000, Black Knight said.