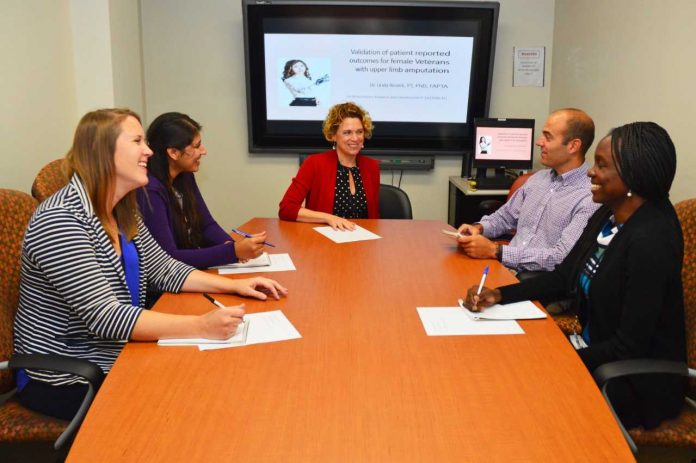 PROVIDENCE – Linda Resnik, a research scientist at the Center for Neurorestoration and Neurotechnology at the Providence VA Medical Center, has been awarded nearly $600,000 by the Department of Veterans Affairs Rehabilitation Research and Development Service to conduct a three-year research study to improve upper-limb prostheses for women veteran amputees.
Titled "Validation of Patient Reported Outcomes for Female Veterans with Upper Limb Amputation," the study will not only develop measures sensitive to the needs of women with upper-limb amputation but will allow Resnik and her team to develop and use new measures that compare outcomes of male and female amputees, as well as identify disparities and unmet needs.
"Women are more likely to reject or abandon upper-limb prostheses, in part due to dissatisfaction with devices and lack of appropriately gendered prostheses," said Resnik, who also serves as a professor in the Department of Health Services, Policy and Practice at Brown University, in a statement. "Currently available measures of prosthesis satisfaction and function were developed for men, and may not reflect the issues or concerns most important to women."
Melissa Clark and the Office of Survey Research at the University of Massachusetts Medical School will participate in the study.
Rob Borkowski is a PBN staff writer. Email him at Borkowski@PBN.com.