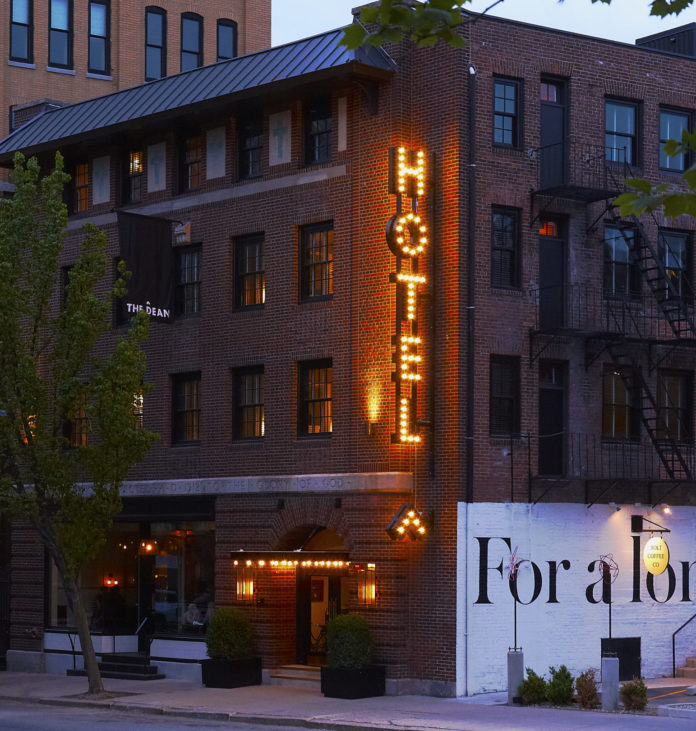 PROVIDENCE – The dynamic restaurant scene in Providence continues to evolve with a popular eatery in one of the city's emerging Restaurant Rows moving downtown. north owned by Chef James Mark announced it will be relocating to the Dean Hotel this September, replacing the current German eatery Faust.  The original north location at Luongo Square near Federal Hill will close temporarily and will be re-imagined into a new separate culinary concept set to debut later this year.
North has attracted foodies, chefs and food writers from across the country since opening in September of 2012 to rave reviews. A signature dish that will remain on the menu is Dan Dan Noodles with mutton, squid, fermented chile, and black pepper.
Mark will continue in his role as owner and chef of north At The Dean Hotel. North's sibling restaurant, north bakery, will remain unchanged.
North at The Dean will continue to offer communally shared items across a variety of seasonal fare, utilizing the freshest local ingredients and highest-quality produce available, including fresh fish and choice meats, providing complexity and personality to each dish. The menu will feature signature dishes that the restaurant has become known for, such as – as well as Hot Flavor Sesame Noodles with crispy broccoli, pickled greens, garlic, and chile. Other highlights include roasted carrots and corn with cucumber, dill, burnt carrot mole, and lime – and cured yellowfin tuna oshizushi with cucumber, sesame, ginger, and green strawberry-bushi.
Bruce Newbury's Dining Out radio talk show is heard Saturdays at 11 a.m. on 1540 AM WADK and through the TuneIn mobile app. Email Bruce at Bruce@brucenewbury.com.