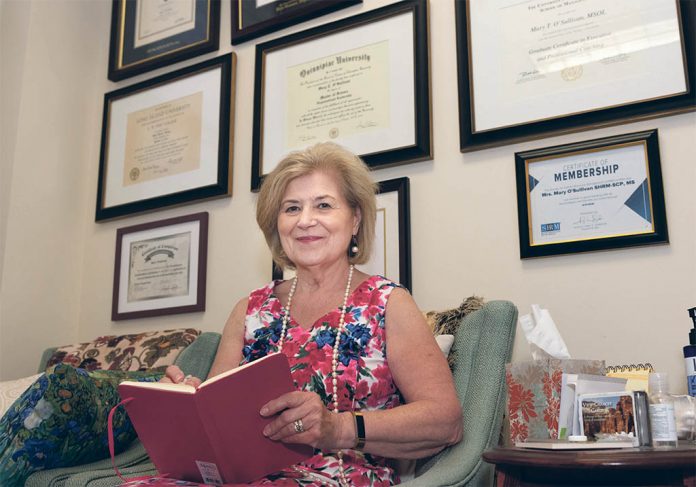 Workplace dysfunction takes many forms. Conflicts between co-workers, or between manager and employees, are among the most common.
Sometimes, they're relatively hidden. They show up in the form of sick days and employees who leave sooner than expected for another job. Sometimes the conflict is visible. People may react quickly to slights in the workplace and lash out at others.
So, what happens when this is your workplace, and management decides a team-building retreat is in order? A getaway can refresh the attitudes and reposition people who may have strong opinions about each other.
But even at a retreat, at a neutral location, the old relationships can surface. Management consultants say proper planning and assessment of the issue is key, along with having a facilitator who knows how to manage people who have a conflict. The idea is to participate in activities where people start to see they can collaborate.
Typically, a retreat will involve a consultant. Depending on the purpose of the retreat, the coordinator has to make sure things stay on track, said Mary O'Sullivan, owner of Encore Executive and Professional Coaching in North Kingstown.
"Obviously, you're trapped there for a couple of days," she said, of the typical retreat. "They will flesh out some of the issues that will come up, having to do with people getting along. However, whoever is running the retreat … can't let things get out of hand. It has to stay under control. Because it has to be within the boundaries of the purpose of the retreat."
If the retreat focuses on how to improve teamwork, as an organization, the structure should be as small as possible. Dysfunctional teams are made up of individuals who can still find common ground.
"In a smaller setting, maybe there can be buy-in and maybe what happens is that you find out there is some small detail, that maybe the person didn't agree with, or maybe didn't understand," O'Sullivan said.
For example, she said she hears this frequently from clients, a manager may complain that someone he works with "really isn't coming along" or acting like a team player in the workplace.
"I get this question a lot from clients. My first reaction is, well, you have to sit down and ask him, 'What do you want?' Ask him to articulate [the problem]," O'Sullivan said.
In a smaller setting, that kind of conversation can take place. The idea of doing it in a larger setting won't work.
"Particularly if you're trying to bring the team along and trying to make that team function, if you have a particular goal in mind, or a project that you're working on, you need everyone to be working together," she said.
Judy Kaye, owner of Providence-based Kaye Training & Consulting, said lately she's been working with many teams on issues relating to emotional maturity and emotional intelligence – the ability to be able to identify and control your own emotions.
"Sometimes that's where the dynamic breaks down," she explained. "Some people are not aware of their own emotional triggers and how to manage them. So, they lash out at others. I'm doing a lot of work with people around emotional intelligence and emotional maturity. How to take responsibility for it. Rather than externalizing it and blaming it on another person."
Kaye, whose specialty in consulting is diversity and sexual harassment, said oftentimes she works with teams and then later an entire organization, if a group's issues become a sign that the larger structure has a problem.
An out-of-office retreat is a good way to address issues around conflict because it requires people to physically leave the workplace and any interruptions or pressures that may arise, she said. "I usually recommend they do that," Kaye said. "It can be modest. It doesn't have to be overnight. It doesn't have to be Las Vegas."
A retreat also sends a strong signal to employees that management takes the issue seriously.
She recently worked with a professional group on issues surrounding conflict in its workplace. The management asked for her help because a fairly new employee was threatening to leave, and they wanted to make sure they resolved the underlying issues.
"[The management said]: We don't want to lose people," she said.
In terms of who is seeking help, Kaye said she sees a mix of employers by size, and by leadership demographics. Millennial-led teams, although they may be more exposed to soft skills and tactics that include self-reflection, are not necessarily seeking out retreats for conflict resolution.
If the exercises reveal that a source of conflict is really the relationship between a small number of people, she may recommend that management later work with them as individuals.
The group retreat isn't the right venue for that kind of help.
The retreat typically has activities that are designed to support whatever the team needs. To determine her goal, before the retreat happens, Kaye meets with or speaks with key participants. "I'll design a structure that will help channel the energy, so it's not a free-for-all."
Mary MacDonald is a staff writer for the PBN. Contact her at Macdonald@PBN.com.