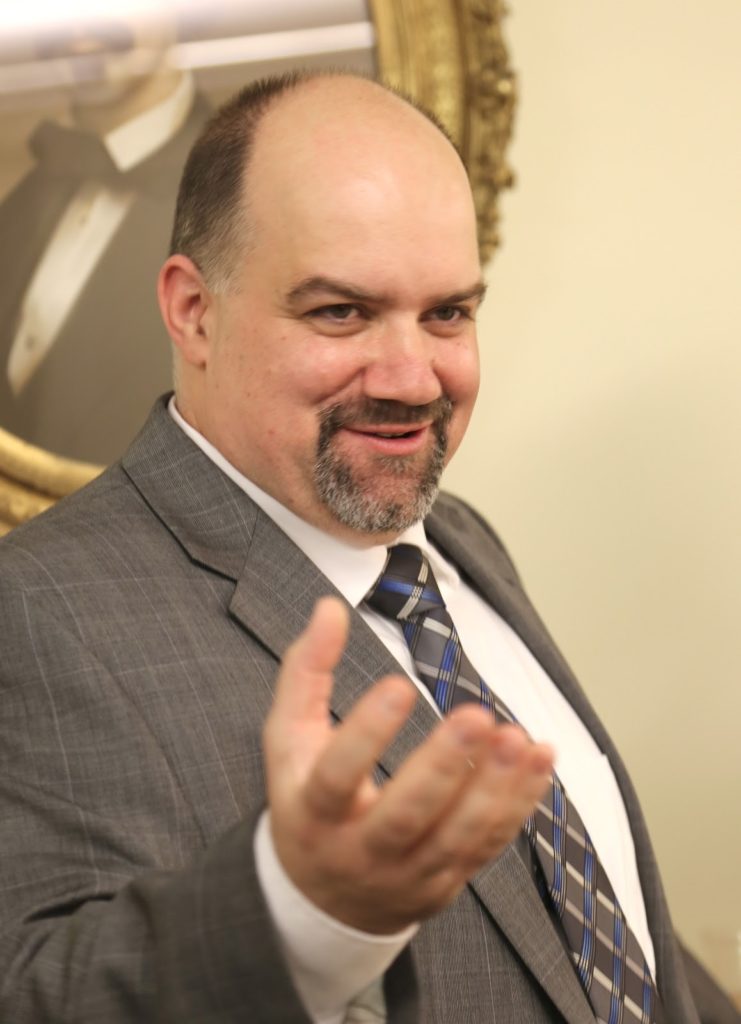 PROVIDENCE – In a late November release the Rhode Island Historical Society announced the appointment of Richard Ring as deputy executive director for collections and interpretation.
"We could not be more thrilled to have Rick joining us at the RIHS," said Executive Director C. Morgan Grefe in a statement. "We had an impressive pool of candidates, but what really stood out to us about Rick was that he so clearly shares not only our commitment to the highest standards of care for our collections but also our dedication to students, teachers, researchers, genealogists, visitors and history lovers of all backgrounds and interests. It didn't hurt that he wears his passion for the public good provided by libraries and museums on his sleeve."
As deputy executive director of collections and interpretation, Ring will be responsible for a staff of seven at the institution's Mary Elizabeth Robinson Research Center – which is responsible for cataloging, acquisitions and conservation – while coordinating with the Goff Center for Education and Public Programs, as well as the Museum of Work & Culture, on exhibition planning and visitor services.
In his acceptance statement Ring said taking the position was a "homecoming in many ways: My family lives in Cranston, and I've kept up my relationships with former colleagues across the state."
He added that it would be an honor to work for the RIHS: "Historical societies serve as the evidence rooms of the human past, where the investigator must often go to reopen a 'case.' But they are also sites where people can reach for stability and authority in the face of increasingly confusing and misleading online spheres."
Ring was most recently head curator of the Watkinson Library at Trinity College in Hartford, Conn., and has also served as reference and acquisitions librarian at the John Carter Brown Library and special collections librarian at the Providence Public Library.
This is a new position at the museum. However, there was a director of collections position held until earlier this year. That role was held by Kirsten Hammerstrom, who relocated to Virginia for personal reasons earlier this year.
Emily Gowdey-Backus is a staff writer for PBN. You can follow her on Twitter @FlashGowdey or contact her via email, gowdey-backus@pbn.com.