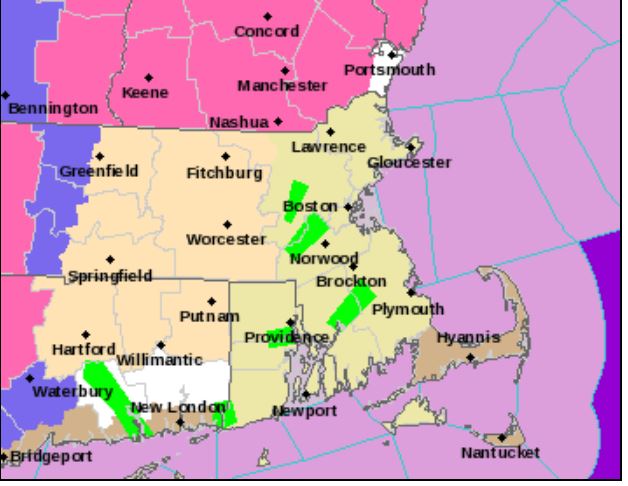 PROVIDENCE – With an early winter nor'easter hitting the region Thursday evening, the R.I. State Police reported there were 50 weather-related crashes between 6 p.m. Thursday and 6 a.m. Friday.
The department said that most crashes occurred between 7 p.m. and 9 p.m. in the evening commute.
The storm hit the northwestern region of the state hardest, according to reports, with several inches of snow falling overnight.
The RISP noted that most roadways were clear by the Friday morning commute and asked that motorists drive more carefully during difficult weather conditions. The state police also asked that people be mindful to clear snow and ice from their vehicles before hitting the road.
Friday morning the National Weather Service warned of the potential for minor flooding by the Pawtuxet River in Cranston as well as in low-lying areas of Warwick, flooding of the Pawcatuck River in Westerly, and of the Taunton River near Bridgewater, Mass.
Rivers are expected to reach peak levels by early Friday afternoon.
The NWS advised that children should not be allowed to play near swollen rivers.
Chris Bergenheim is the PBN web editor. Email him at Bergenhiem@PBN.com.