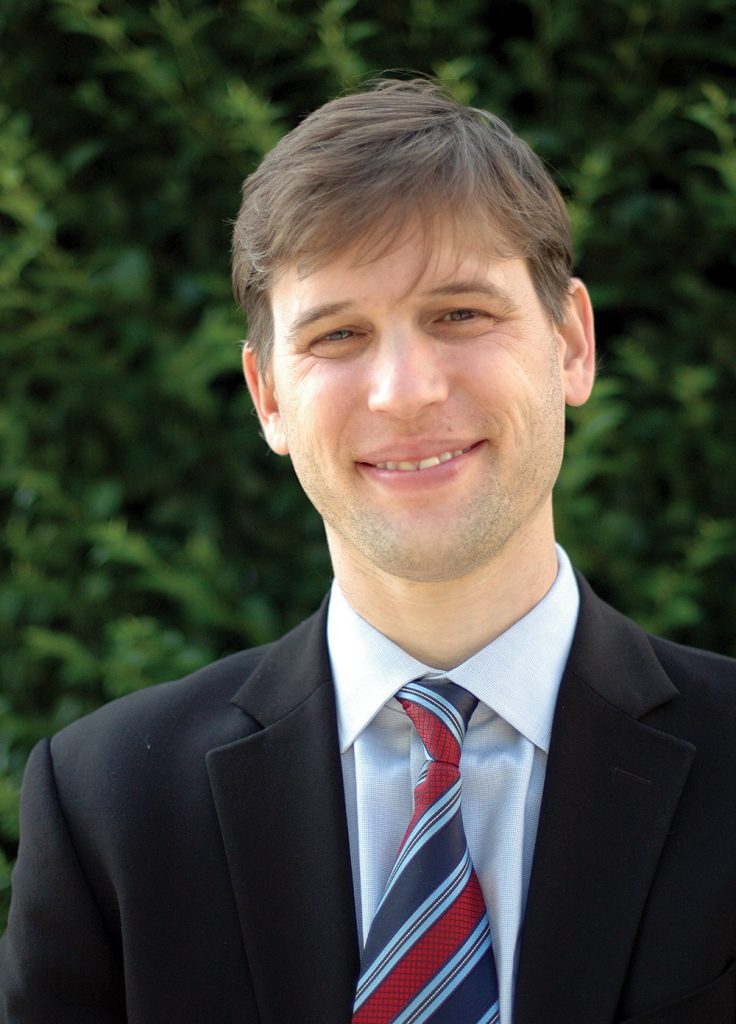 SAMUAL SALGANIK was recently named executive director for the Rhode Island Parent Information Network, a Cranston-based nonprofit that helps individuals and families who need special health care and/or educational services.
---
How did you first get involved with Rhode Island Parent Information Network? RIPIN uses a "peer model," meaning that our staff has personally experienced the challenges that our clients are experiencing. I came to RIPIN through my experience helping consumers access health care and health insurance, work I had done in New York and then as legal counsel for HealthSource RI. After spending a year as a law clerk in Providence, I sought out the best organization in Rhode Island to reconnect with the work I loved, helping people get health care. RIPIN was clearly that place, operating a program called RIREACH that helps about 3,000 Rhode Islanders every year navigate health care and insurance.
What are your plans for the nonprofit as executive director? RIPIN has an incredible mission-drive culture, and a strong reputation both in the communities we serve and with the organizations who fund our work. I'd like to get sharper about evaluating the impact of our work. We know from our daily experience that we're helping thousands of Rhode Islanders. But how do we show the importance of our role from a systemic perspective? I'd love to be fortunate enough to make more investments that help us evaluate our work and demonstrate our value in that way. And we're always looking for opportunities to grow.
What do you feel are the greatest needs currently for local families? When families need help navigating health care, they [or a loved one] are usually sick. When families need help navigating special education, their child has special needs that they feel aren't being met. Then on top of these challenges, they have to navigate bureaucracies that are often confusing. What RIPIN is able to do is help families with special needs navigate these systems successfully, understand their rights, advocate more effectively for themselves, and access the services they need. … RIPIN staff bring a level of support and understanding through all of this that can only come from someone who has lived through it.
The organization says it can "represent the consumer voice to policymakers." How has RIPIN done that? RIPIN has successfully advocated for health care and special education reforms over the years, both with elected officials and regulators. But we're even more proud of something that may feel less concrete: The work we do to promote family engagement in the millions of "little" policy decisions that are made every day in Rhode Island. For example, every public and charter school district in Rhode Island is required to have a local advisory committee on special education, and RIPIN has provided training and support to hundreds of parents of children with special needs to help them serve on these committees. Also, last year, RIPIN staff brought parent and consumer voices to a policy group meeting every single working day and then some, 327 in total for the year.