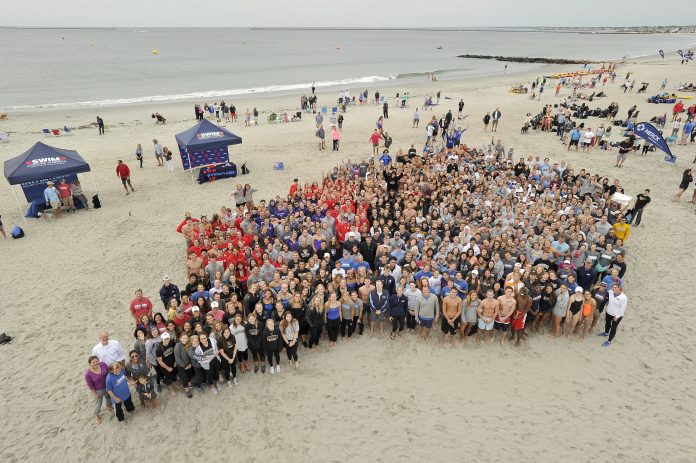 PROVIDENCE – Upward of 650 swimmers of all ages and skill levels partook in the ninth annual local iteration of the Swim Across America event earlier this year in support of Women & Infants Hospital's Center for Biomarkers and Emerging Technologies.
Organized by the national Swim Across America organization, the swim, which took place at Roger Wheeler State Beach in Narragansett in September, raised $226,952 for the hospital's department of pathology and laboratory medicine research goals.
Local college swim teams that participated included Providence College, Bryant University, Brown University, Roger Williams University, University of Rhode Island, University of Connecticut, Assumption College, Boston University, Northeastern University, Connecticut College and The College of the Holy Cross. Providence College, at $30,402, was the largest contributor of the local teams.
Rick Majzun, president and chief operating officer of Women & Infants, said in a statement: "I am the grandson, brother and nephew of women who have fought cancer. In fact, the team of researchers right here at Women & Infants were part of the team that discovered a biomarker for ovarian cancer that helped save my sister's life. Standing there this weekend, with two of my daughters by my side, was emotional and inspiring. I am so very thankful for the clinicians, researchers and staff in our Program in Women's Oncology for all they do."
Additional swimmers included cancer survivors, patients and family members, physicians and staff from the Program in Women's Oncology, the Rhode Island Masters Swimmers, and high school and club teams.
Emily Gowdey-Backus is a staff writer for PBN. You can follow her on Twitter @FlashGowdey or contact her via email, gowdey-backus@pbn.com.