Home
Tags
Homistic Real Estate Inc.
Tag: Homistic Real Estate Inc.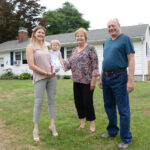 Rhode Island has had a seller's market for several years in single-family and multifamily homes, particularly for entry-level or median-priced houses. In the past...
WARWICK – Joseph Luca will serve as the 2018 president of the Rhode Island Association of Realtors, a 5,200-member organization. Luca, who is affiliated with...