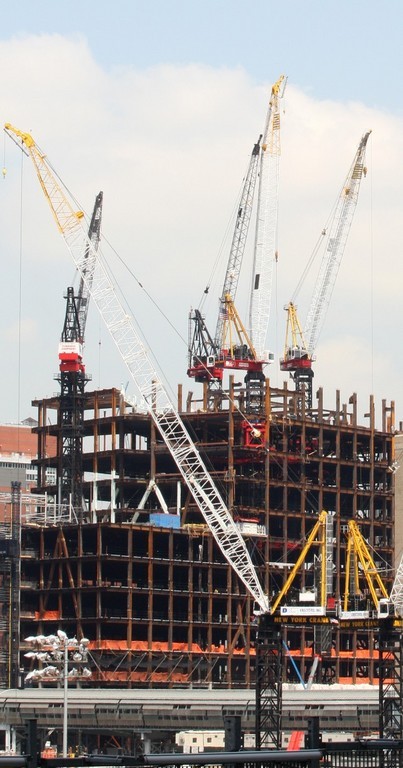 WASHINGTON – Rising exports, commercial construction and government spending kept the U.S. economy expanding in the second quarter, according to Commerce Department statistics released this morning. Following a revised gain of 0.6 percent in the January to March period, GDP grew 3.4 percent in the three months ended June 30.
The growth beat the median forecast of 85 economists surveyed by Bloomberg News, who had predicted a 3.2-percent gain in second-quarter GDP (projections had ranged from 2.2 to 4.1 percent).
"The good news is that capital spending and exports are growing," Nariman Behravesh, chief economist at Global Insight Inc. in Lexington, Mass., told Bloomberg News. Still, "the economy is plodding along. We're very vulnerable to a shock."
Key to the expansion was spending on commercial construction, which rose at its fastest pace in 13 years, thus helping to overcome the continuing slowdown in home building. At the same time, calls from Europe and Asia for American-made goods drove expansion in factory output.
Another bit of good news came with the revelation that consumer prices rose at an annual rate of 2.7 percent in the quarter, down from 4.2 percent in the first quarter. Taking out volatile food and energy costs, prices increased at a rate of 1.4 percent, compared with an increase of 2.4 percent in the first quarter.
"The [Federal Reserve Board] should be pretty happy with these numbers," said David Wyss, chief economist at Standard & Poor's in New York, adding that he believes the low inflation numbers will likely allow the central bankers to leave interest rates alone for the rest of the year.