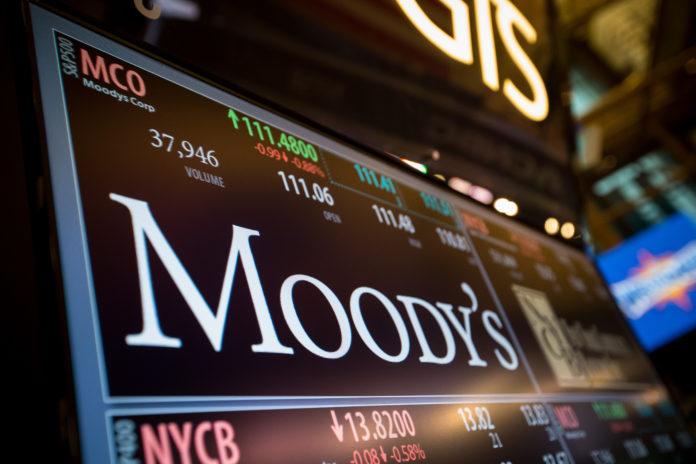 WOONSOCKET – The city received some good news Friday about its financial stability and its ability to raise revenue through bond sales when credit rating agency Moody's Investors Service upgraded Woonsocket's bond rating by three notches, putting it over the hump into investment-grade status.
Moody's upgraded Woonsocket's rating from Ba3 to Baa3. With a population of nearly 42,000, Woonsocket's previous Ba3 rating is the lowest rating in Moody's "less vulnerable" category before dropping down to the "more vulnerable" category.
The new rating, according to Moody's, means Woonsocket's bonds are no longer speculative grade and that bondholders are no longer subject to substantial credit risk. The new rating connotes moderate credit risk and a medium-grade bond issuer.
"The outlook is stable at the new rating level, meaning the rate should not change for the next 12 to 24 months," Moody's wrote. "The rating change affects approximately $135 million in Moody's-rated debt, including general obligation debt issued through the Rhode Island Health and Educational Building Corp."
The previous Ba3 rating means the bond issuer faces major ongoing uncertainties and exposure to adverse business, and financial or economic conditions could impair the issuer's ability to meet its financial commitments. However, the new rating – Baa3 – is the lowest of Moody's "adequate" category, meaning the issuer has adequate ability to meet its financial commitments. However, adverse conditions could weaken that ability.
"Moody's upgraded Woonsocket three notches because of the city's significantly improved reserve and liquidity positions, driven by multiple years of positive operating performance and the city's adherence to multiyear financial planning," Moody's wrote.
Scott Blake is a PBN staff writer. Email him at Blake@PBN.com.