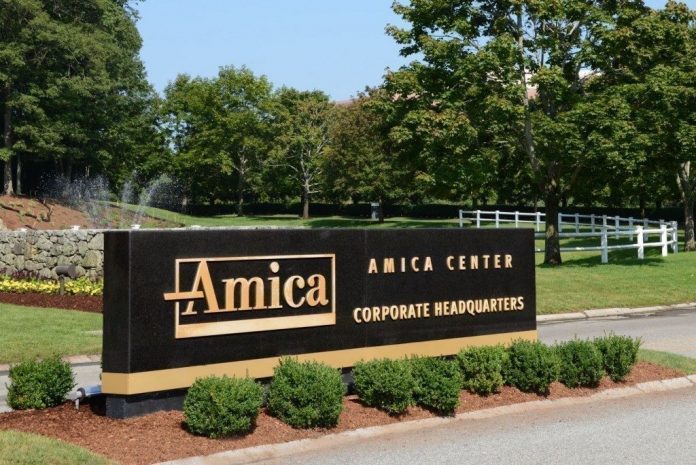 LINCOLN – Amica Mutual Insurance Co. is offering the company's full-time employees $100 a month each – and up to $6,000 total per person – to help them repay student loans, the company announced.
"We want to help our employees reduce stress and improve their financial well-being," said Jill Andy, senior vice president in Amica's human resources department. "With student loan debt growing nationwide, this program will help our current employees with this expense, and it makes Amica an even more competitive employer."
Amica has about 4,000 employees nationwide, including about 1,600 in Rhode Island – all at the company's headquarters in Lincoln.
Amica is offering the benefit through a partnership with Bright Horizons EdAssist Solutions, a Watertown, Mass.-based firm that offers benefits programs for employers and parents.
"We see so many young professionals struggling with student loan debt today – it affects their financial wellness, prevents them for starting families and even degrades their job performance," said Patrick Donovan, senior vice president of emerging services at Bright Horizons. "By taking this step, Amica is not only demonstrating a strong commitment to their employees and their financial futures, but also is establishing a powerful recruitment and retention tool that sets them apart from other employers."
For example, Amica's $100-a-month benefit toward an employee's monthly student loan payments of $375, based on a loan principal of $35,000 with a 5% interest rate, would help pay down that debt 21% faster, according to Bright Horizons.
Nationwide, student debt has reached $1.5 trillion, according to the Federal Reserve.
Through the new program, Amica employees also will have access to personalized coaching on student loan repayment strategies and online student loan debt-management resources. In addition, the company offers a tuition reimbursement program to encourage employees to further their education.
Calling itself the nation's oldest mutual insurer of automobiles, Amica was founded in 1907. The company also is a national writer of home, marine and umbrella insurance.
Scott Blake is a PBN staff writer. Email him at Blake@PBN.com.