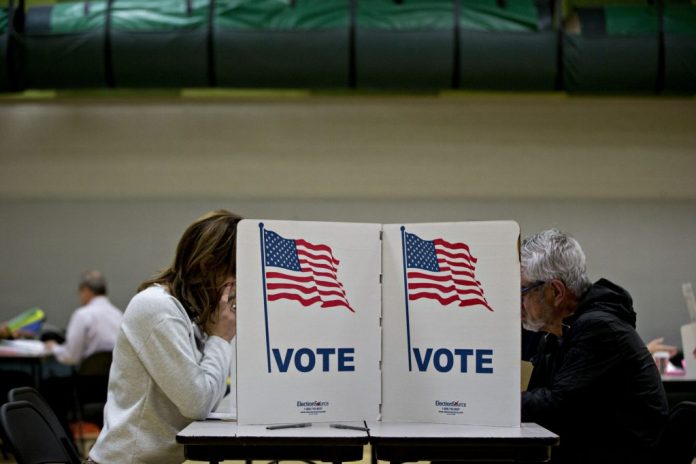 PROVIDENCE – A recently released analysis of the largest individual contributors during the 2017-2018 election cycle found that hedge fund managers, bankers and other financial "bigwigs" supplied more than half of all donations to outside political groups set up expressly to influence elections.
The analysis by Public Citizen, a nonprofit consumer advocacy organization, with the motto that it "champions the public interest in the halls of power," concluded the amounts of such donations from leaders of the financial sector "wielded massive influence" in the 2018 midterm elections.
By far, the largest source of reported funding for outside election-spending efforts was the financial industry. About $344 million, or nearly half of the total from the 100 largest individual donors, came from 36 donors with fortunes earned in private equity, hedge funds, investments and banks, the analysis found.
Outside the financial industry, gambling, technology, inheritance, and industrial supply companies were the most significant sources of wealth for the largest 100 individual funders of outside spending.
As a group, the 100 largest individual donors gave a total of nearly $690 million to outside spending groups. About $359 million of that, or 52%, benefited Democrats and $312 million, or 45%, benefited Republicans. About $19 million, or 3%, benefited outside election groups that didn't favor one party over another, according to Public Citizen.
It said a large majority of the individual donors examined – 74 of the top 100 – were men. Eighteen were women and eight were couples. And 97 of the 100 were white.
"By lavishing spending on both Republicans and Democrats, the ultrawealthy receive access and influence to block the aggressive, progressive policy agenda that Americans favor by overwhelming margins," said Public Citizen President Robert Weissman. "Our democracy can't function if the plutocrat class maintains an iron grip on American election campaigns."
The outside political groups, which are not formally connected to candidates' campaigns, can accept unlimited donations from individuals, nonprofits and corporations. They include super PACs, or political action committees, and other nonprofits that advocate for or against candidates.
Such groups have dramatically increased their election spending in recent years following the U.S. Supreme Court's 2010 "Citizens United v. Federal Election Commission" decision, which kicked off an unprecedented era of big-money influence in American politics, according to Public Citizen.
Scott Blake is a PBN staff writer. Email him at Blake@PBN.com.