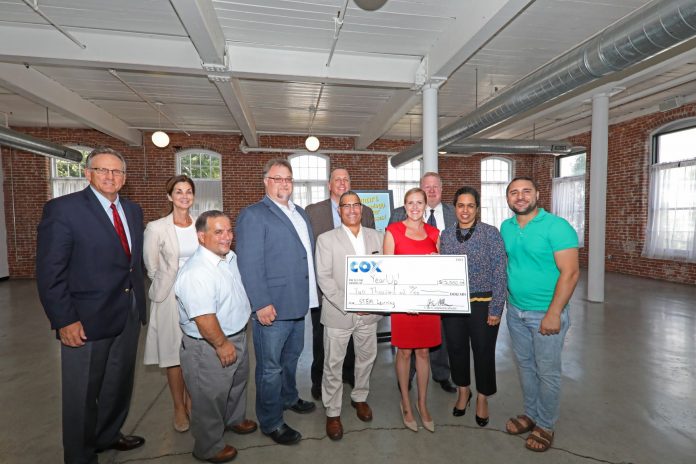 PROVIDENCE – In what it called its Rhode Island Smart Business Tour on Sept. 6, Cox Business visited three companies – in North Kingstown, Pawtucket and Warren – which it says have all "taken their core technology assets to build out bigger and better applications, services and solutions to the betterment of their businesses as well as the customer experience."
Each stop on the Smart Business Tour – American Mussel Harvesters, Envision Technology Advisors and nonprofit Hope & Main – included a behind-the-scenes look at the businesses' offices and facilities, said Cox Business. A smart barge and smart kitchen were on display, for example.
As part of the day's event, Cox Business also distributed $2,000 grant awards to three STEAM, or science, technology, engineering, arts and mathematics programs, to recognize their efforts in training future workforces: the North Providence marine trade after-school program; Year Up, based in Providence; and Highlander Charter School in Providence.
Susan Shalhoub is a PBN contributing writer.