Whoever said things slow down after the holidays must spend a lot of time at home. This still-new year is showing no signs of taking a break from exciting food and wine events. We are only in the opening weeks of the year and already new restaurants are opening their doors. Before long, corks will pop, kegs will be tapped and eateries both old and new throughout the state will feature special menus at bargain prices. There will even be some teachable moments in at least one kitchen.
The state's dining scene is in the midst of the winter edition of Providence Restaurant Weeks. Nearly 100 restaurants statewide are participating in the two-week special offer that brings foodies from all over to try new places or revisit favorite spots. The idea is to enjoy three-course lunches at the participating restaurants for the same reduced price − $16.95. Also offered will be three-course dinners at $29.95 or $34.95. The difference in price is creative extras at the whim of the individual restaurateur or chef, such as craft cocktails or additional tastes. Some spots are offering two-for-one specials at the fixed price. More information is available at providencerestaurantweeks.com.
A restaurant relaunch has already taken place this year. Skyline at Waterplace in Providence has undergone a refresh and will now be known as Dine with Skyline. A spokesperson for the restaurant said the proprietor has renovated the space to provide guests with what is described as "a Miami-chic dining experience" and the facility will be exclusively a restaurant, unlike the prior multiuse event space, eatery and bar.
On Jan. 26 the suds will flow from the WaterFire Arts Center in the emerging Valley district in Providence, as the Rhode Island Brew Fest celebrates the booming craft-brewing industry in the state.
Beers, ales, stouts, porters, lagers, India pale ales and more will pour from all over the country. The only downside is for those without tickets, as the event has been completely sold out since the first of the year.
Celebrity chefs will gather in late January at Mohegan Sun's Sun Wine and Food Fest for a four-day weekend. A Grand Tasting will be featured, as well as seminars and a celebrity chef dine-around. The event is Boston-centric, with many of that city's chefs and personalities taking part.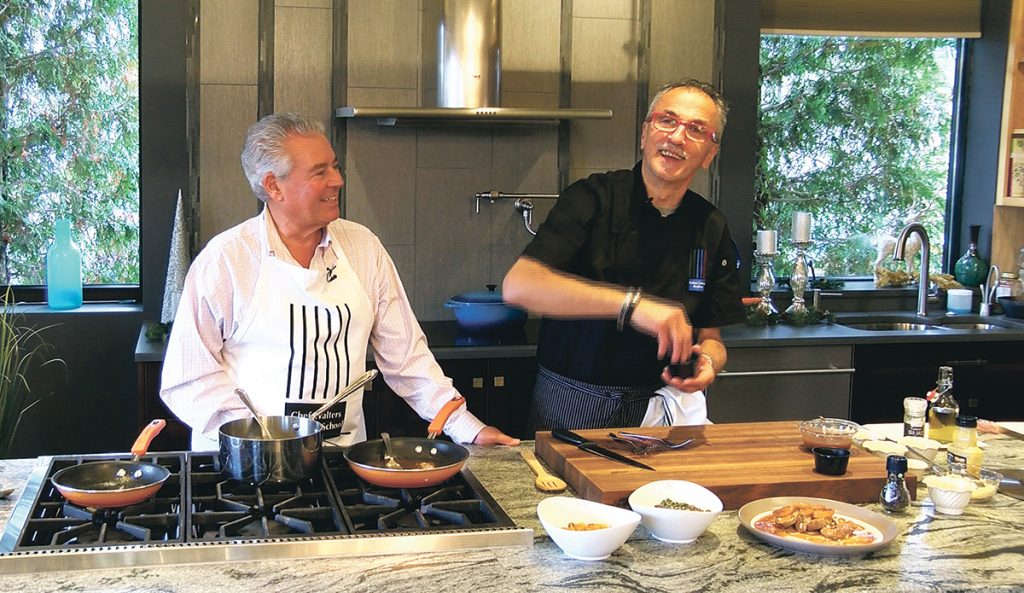 Rhode Island Kitchen and Bath's showroom kitchen will become the classroom of master chef Walter Potenza in February. The longtime chef and restaurateur is kicking off a cooking workshop series by presenting foods and the history of Federal Hill and early Italian immigration. There is no charge but donations for the Rhode Island Community Food Bank are encouraged.
A notable farewell on restaurant row in Boston must be noted. The venerable Durgin-Park closed its doors on Jan. 12 after 192 years. It was widely known and recognized for "New England" cuisine – baked beans, Yorkshire pudding, shepherd's pie, crab cakes and steamers.
Bruce Newbury's Dining Out radio talk show is heard Saturdays at 11 a.m. on 1540 AM WADK, through various mobile applications and via smart speaker. Email Bruce at Bruce@brucenewbury.com.