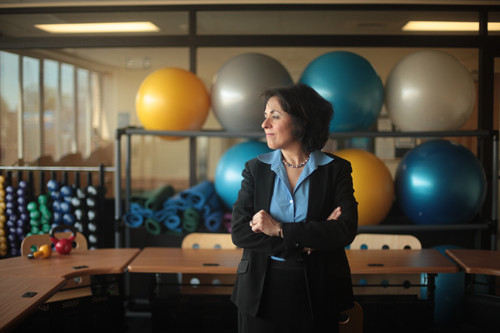 SMITHFIELD – Rhode Island Free Clinic CEO Marie Ghazal was recognized as the New England Businesswoman of the Year for 2019 Friday at the 22nd Bryant University Women's Summit.
Head of the clinic since 2010, Ghazal has led the center, that offers free, comprehensive health care, through growth in both size and clinical offerings. Last year the clinic added dental care to its offering for uninsured adults. In fact, as Ghazal has noted, the services are even more in need, even as the implementation of the Affordable Care Act has driven the number of Rhode Islanders without health insurance down.
The clinic serves nearly 7,000 patients per year and is staffed by more than 700 volunteers as well as a paid professional staff (Ghazal herself has a Doctor of Nursing Practice degree). While Ghazal leads efforts to raise $1 million every year, the clinic also depends on another $5 million in donated health services and supplies to operate.
"She is a shining example to all on how to drive meaningful change that makes a positive difference in the lives of so many," said Women's Summit founder and director, Kati Machtley.
The Women's Summit is a sold-out event every year (this year all the tickets for the event sold out in eight-and-one-half hours), offering a full day of career development and networking events for women in the region. Roughly 1,120 people attended the event Friday.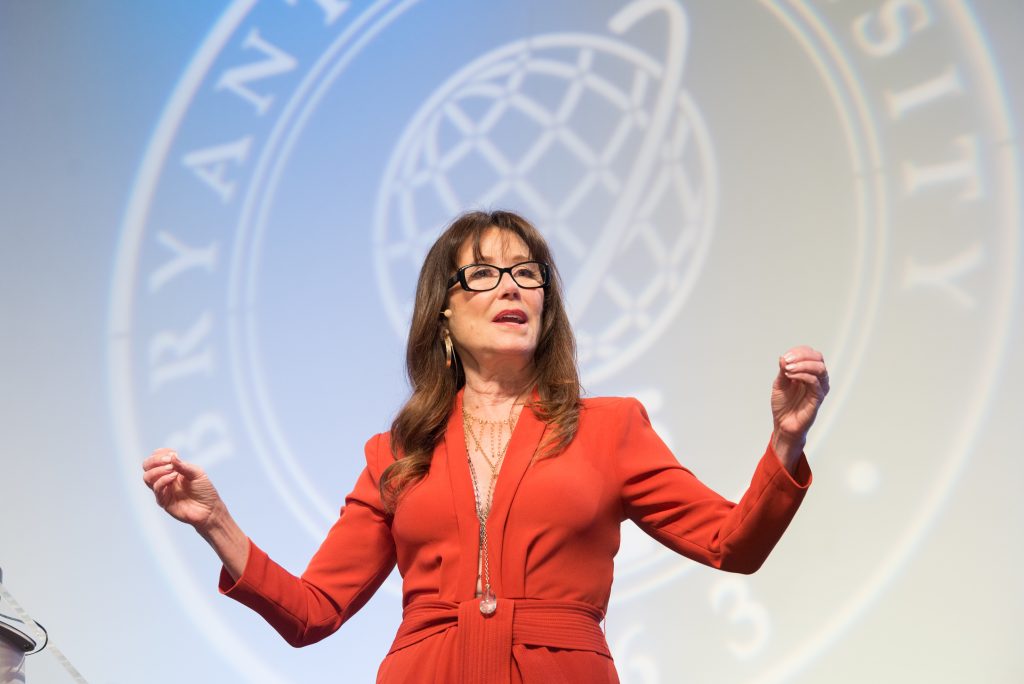 Following Ghazal and Machtley to the podium was renowned actress Mary McDonnell, who gave a speech that touched on many themes, but especially on the need and importance of finding your place in the world through "tribes," which she noted that in the Latin root of the word means a group that grows together.
She commented on the power of the gathering that an event like the Women's Summit has, saying that when "groups of women around the planet [converge] in this manner, somewhere in this world, another little girl is set free. … And somewhere in the world, another little boy begins to grow up with a deep respect of the feminine in himself, in life and on the planet, and there is our future. … And it is my honor to be part of it."