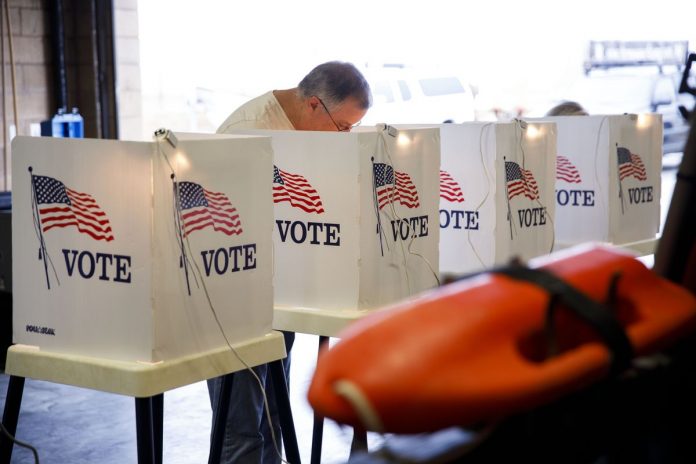 PROVIDENCE – The Rhode Island primary election will draw statewide voters to the polls on Wednesday for the first time in four years.
The state has 781,265 voters registered for the primary, according to the R.I. Board of Elections. Polls are open from 7 a.m. to 8 p.m.
Although Rhode Island has a voter ID requirement, any voter who does not have a driver's license or other accepted documentation can receive a provisional ballot at the poll.
For additional information on voting and precincts, visit the state's election website at http://www.elections.state.ri.us/elections/upcoming/
The primary election features candidates for local, statewide and national offices, including for the U.S. Senate and a Congressional seat.
In the governor's race, incumbent Gov. Gina M. Raimondo and challenger Matt Brown, a former secretary of state, will be on the Democratic ballot.
Republican gubernatorial candidates include Cranston Mayor Allan W. Fung, former Alex & Ani CEO Giovanni Feroce and state Rep. and minority house leader Patricia Morgan.
U.S. Sen. Sheldon Whitehouse is on the primary ballot, as is Rep. David Cicilline.
Mary MacDonald is a staff writer for the PBN. Contact her at macdonald@pbn.com.