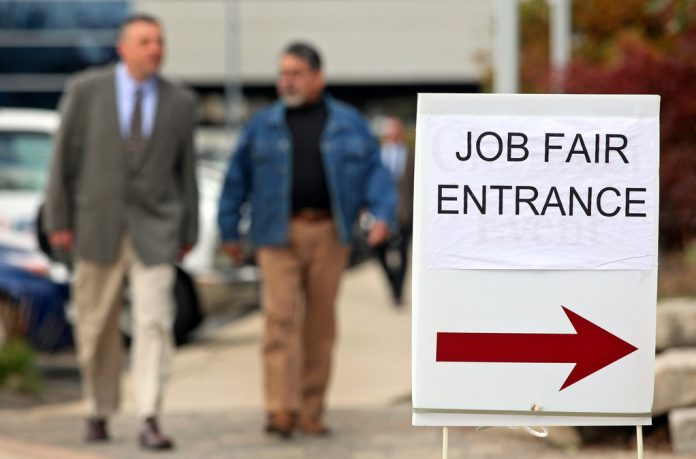 PROVIDENCE – Unemployment in the Providence-Warwick-Fall River metropolitan area declined 0.5 percentage points year over year to 3.9 percent in August on a non-seasonally adjusted basis, according to the Bureau of Labor Statistics Wednesday.
The unemployment rate in Rhode Island in August was just lower than the Providence metro unemployment rate at 3.8 percent. The unemployment rate in the United States in August was 3.9 at that time.
The civilian labor force in the Providence metro area increased 11,881 year over year in August to 700,385 (although the labor force shrank by 6,785 from July to August), while the number of unemployed declined 3,122 to 27,425 over the year.
The BLS said that unemployment rates were lower in August than a year earlier in 340 of the 388 measured metropolitan areas, higher in 35 areas, and unchanged in 13 areas in August.
Nonfarm employment in the Providence metro increased 1.7 percent year over year, from 590,000 to 599,800 workers in August 2018. In that time, Rhode Island nonfarm employment increased 2 percent to 506,600.
In the New Bedford metropolitan area, the unemployment rate declined 0.2 percentage points year over year to 5.1 percent. The number of unemployed in the area increased 59 people year over year to 4,538, while the civilian labor force increased 3,141 to 88,278 from 85,137. The Massachusetts unemployment rate in August was 3.5 percent.
Nonfarm employment in the New Bedford metro increased 1.2 percent year over year in August to 68,300 workers. Nonfarm employment across the state increased 2.1 percent from August 2017 to August 2018 to 3.7 million.
Chris Bergenheim is the PBN web editor. Email him at Bergenheim@PBN.com.