Has PBN featured you or your company in our print or online products? If you want to purchase a formatted reprint of the piece, here are the steps to take.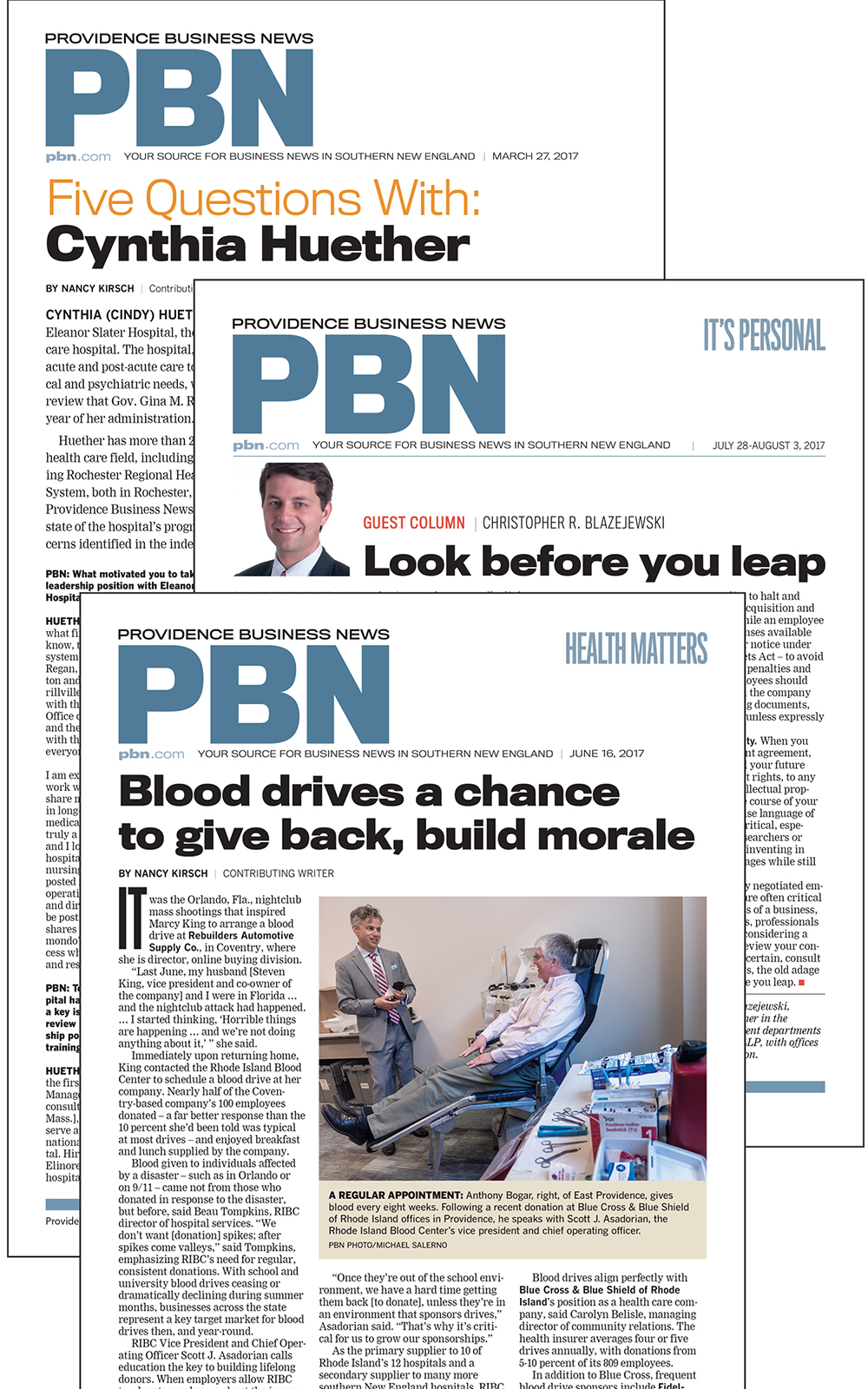 • Email a copy of the article link(s) or details of the specific article(s)(including date, article name, writer, page number if available) to Tammy D'Antuono, dantuono@pbn.com and specify the name and email address to receive the reprint (PDF file) as well as a contact phone number.
• Once your information is received, a confirmation email will be sent back to you requesting credit card information prior to processing. Please call Tammy at 401-680-4840 to provide information via telephone. Please DO NOT SEND this information via e-mail for security purposes. (Reprints require a prepayment of $150, $75 for nonprofits.)
• Once payment is approved, production will begin processing the reprint. Please expect to receive your reprint in 2-3 days unless otherwise notified.
If you have any questions, call Tammy at 401-680-4840 or email dantuono@pbn.com.
Please note: The above procedure pertains to articles that include photographs. To purchase just a photograph separately, please email Mikchael Mello at mello@pbn.com with detailed information and you will receive further instructions on how to purchase the photograph. Processing times may vary.