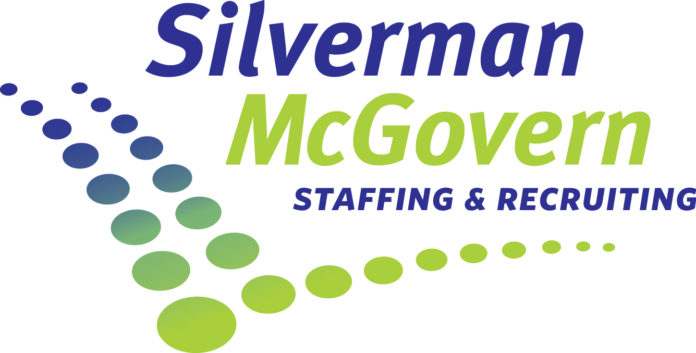 PROVIDENCE – Silverman McGovern Staffing, a business specializing in enterprise-wide, full service Staffing and Recruiting is proud to announce national certification as a Women's Business Enterprise by The Center for Women & Enterprise. The Center for Women & Enterprise is a regional certifying partner of the Women's Business Enterprise National Council (WBENC).
Faye L. Silverman, CEO of Silverman McGovern Staffing, shares, "Patti and I launched our business in 2003 as an administrative staffing agency and over the years have expanded our reach and model across the entire enterprise to also include staffing and placement for marketing, creative, technical, digital, supply chain and financial professionals. We are incredibly honored to receive our certification and to be actively engaged with a national group of successful, women business owners. The WBENC leadership team has been exceptionally supportive. WBENC offers so many resources and I am confident that our certification will contribute to our continued growth. We look forward to sharing our own experience and expertise to women who may be pursing their dream of launching their own business."
WBENC's national standard of certification implemented by The Center for Women & Enterprise is a meticulous process including an in-depth review of the business and site inspection. The certification process is designed to confirm the business is at least 51% owned, operated and controlled by a woman or women. Silverman McGovern Staffing is 100% owned and operated by Managing Partners, Faye L. Silverman and Patricia M. Herron.
By including women-owned businesses among their suppliers, corporations and government agencies demonstrate their commitment to fostering diversity and the continued development of their supplier diversity programs.
To learn more about Silverman McGovern Staffing, please visit www.SilvermanMcGovern.com.
CONTACTS:
Faye L. Silverman
Faye@SilvermanMcGovern.com
Patricia M. Herron
Patti@SilvermanMcGovern.com
401-632-0580