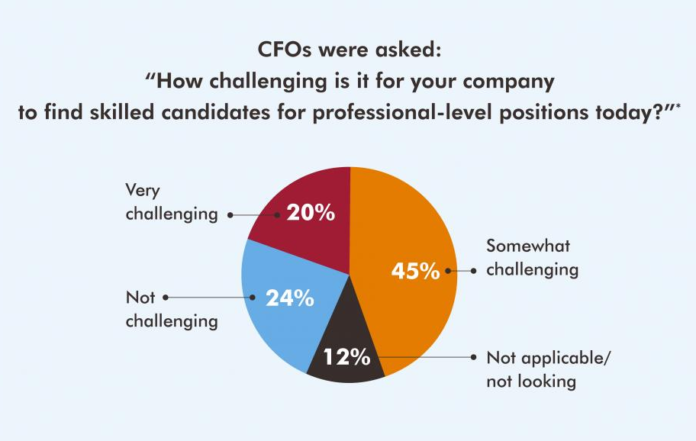 PROVIDENCE – Nearly two-thirds of chief financial officers report recruiting top talent across occupations is challenging, according to a new survey by Robert Half International Inc.
The survey, released last week, interviewed more than 2,200 CFOs from a random sample of companies in more than 20 of the largest United States metro areas.
Results show 65 percent of respondents found it at least somewhat challenging to find skilled candidates for professional-level positions.
"With skilled professionals in short supply, hiring strategies that worked well a few years ago may no longer be effective," said Paul McDonald, senior executive director at Robert Half, in a statement.
The global staffing agency recommended employers re-examine hiring criteria, increase recruitment efforts, consider offering the option to work remotely, partnering with a recruiter and leveraging employee referrals by asking current employees for help.
"Smart businesses are retooling their recruiting practices to feed the talent pipeline," McDonald said.
Eli Sherman is a PBN staff writer. Email him at Sherman@PBN.com, or follow him on Twitter @Eli_Sherman.