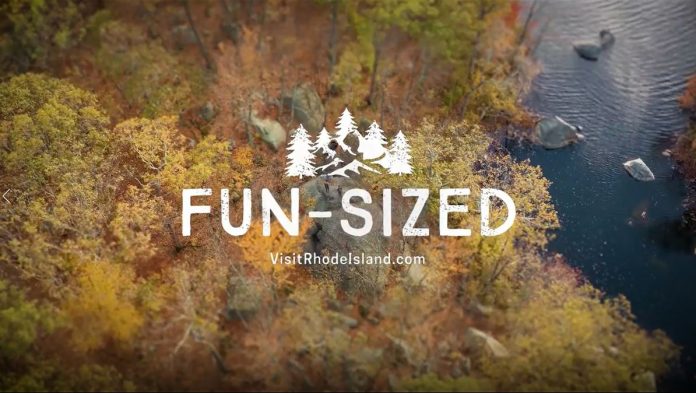 PROVIDENCE – The "Fun-Sized" tourism and marketing campaign spearheaded by the R.I. Commerce Corp. is having the biggest impact in the Northeast and mid-Atlantic, according to data from the state economic development organization.
In those eight months, the campaign generated $1.9 million in hotel revenue, or 6,076 bookings, with the most return coming from Boston, New York City and Hartford, Conn. – per Brian Hodge, Commerce spokesman.
Hodge added that the 4,234 Rhode Island-bound flights booked in that time, and resulting from advertisements, mostly originate from Washington, D.C., Philadelphia, Fort Lauderdale, Fla., and Charlotte, N.C.
Both flight and hotel bookings are tracked by the ADARA software that manages the back end of VisitRhodeIsland.com, a Commerce-developed website.
While these remain the sole statistics measured by the software to-date, Hodge said the system may be expanded "by year-end" to include additional measures, including impact on local businesses.
Sixteen 10-second "Fun-Sized" videos advertisements featuring local attractions and popular Ocean State activities have been produced to-date. Currently, 14 are available to watch on Commerce's website while two are being held due to the seasonality of their subject matter.
Hodge confirmed 14 additional videos are in production as of mid-June.
None of the "Fun-Sized" videos will be pushed out to Rhode Island viewers. Instead, Hodge explained, Commerce has targeted its advertisement buys as near as Connecticut, Massachusetts, Maine and New Hampshire and as far as Delaware, Washington, D.C., and Charlotte and Raleigh, N.C. – attempting to leverage new flights connecting through T.F. Green Airport.
Emily Gowdey-Backus is a staff writer for PBN. You can follow her on Twitter @FlashGowdey or contact her via email, gowdey-backus@pbn.com.