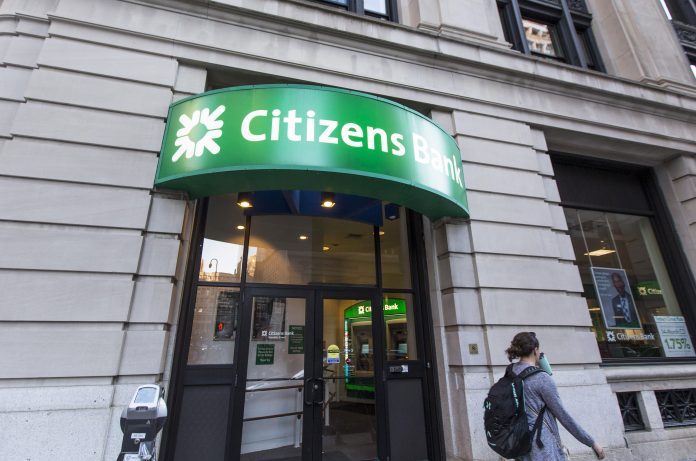 Banks are being asked to reveal their "median gender pay gaps," which measure the overall difference between what they pay men and women.
Through shareholder resolutions, investment firms such as Arjuna Capital have been pressing large banks and corporations in the United States to disclose such information. So far, the only bank to do so has been Citigroup Inc., which revealed that women, as a group, earn 29% less than what men earn. The primary reason for such gaps is men hold most of the higher-paying jobs.
Rather than being criticized, Arjuna said, Citigroup should be commended for being the first in the banking industry to disclose its numbers. That's because revealing such pay gaps is considered a first step toward reducing such disparities.
"Women are dramatically underrepresented in high-paying positions at Citigroup – and nearly all other major corporations," Natasha Lamb, Arjuna's managing partner, wrote in a recent column. "Citi had the courage to break the mold and disclose median pay numbers, and that bravery will pay off in the long run, not only for the company but for its investors, by improving gender diversity throughout the company."
Not only is it an issue of gender equality, Arjuna argues, but research shows that companies with "gender-diverse" leadership usually have better stock price performance and return on equity. The Peterson Institute for International Economics, for example, found that having more women in the C-suite – executives and managers – correlates with higher profitability.
Banks such as Citigroup and Bank of America Corp. have said women there are paid 99% of what men are paid on an equal-pay basis when adjusting for job function, level and geography. The median pay gap, on the other hand, indicates how far behind women are, compared with men, in a company's hierarchy of jobs.
'We are highly committed to pay equity.'
RORY SHEEHAN, Citizens Bank spokesman
For being the first big bank to disclose that gap, Arjuna gave Citigroup an "A" grade on its recent "Gender Pay Scorecard."
Rhode Island's two largest consumer banks – Bank of America and Citizens Financial Group, the parent company of Citizens Bank – also were graded on the scorecard, with Bank of America receiving a "C" and Citizens receiving an "F," as did half of the 46 companies on the list. The other banks scored were Bank of New York Mellon, JPMorgan Chase & Co., and Wells Fargo – all of which received "B" grades.
Citizens spokesman Rory Sheehan noted the grades that Citizens and others received were driven by "how we and other companies chose to report out on this measure," rather than their internal efforts to ensure employees are paid and promoted fairly.
"We are highly committed to pay equity and we continuously evaluate our practices and make adjustments to ensure all of our colleagues are compensated equitably and have equal opportunity to reach their potential," Sheehan said.
He said Citizens takes the following steps:
• The company regularly reviews pay decisions, which includes independent third-party analysis, to ensure all employees are compensated equitably, regardless of gender or race. The review considers factors such as performance, time in role, education, and more. In the rare case that job-related factors do not explain a disparity, a pay adjustment is made.
• Annual compensation decisions are based on a blend of individual performance, business unit performance and the company's overall performance. Managers receive annual training that includes tools and resources to help them make appropriate compensation decisions.
• Employees are assessed during an annual review, which considers performance across numerous areas. Manager assessments are reviewed to ensure they are fair and equitable.
Multinational companies in the United Kingdom, meanwhile, are now under regulatory mandate to disclose median gender pay gaps. Bank of America reported a 30.5% median pay gap for its U.K. operations. The median pay gap for financial-services companies overall in the U.K. is 22%.
A Bank of America spokesman declined to comment, and instead provided a copy of the board's recommendation to shareholders opposing disclosure of the company's median gender pay gap in the United States. The bank asserted that compensation received by women is equal to, on average, 99% of that received by men – that is, for men and women holding the same jobs in the same job market.
Bank of America tried, unsuccessfully, at the U.S. Securities and Exchange Commission to exclude median pay gap proxy resolutions from shareholders balloting this year. It argued such disclosures amount to "micromanagement" by investors. The SEC denied the bank's attempt to block the proposal from going before shareholders for a vote, but shareholders turned down the proposal anyway.
Before the SEC, the bank's lawyers said the bank has a "gender- and race-neutral" pay-for-performance philosophy and supports parity in male and female representation in all roles in the company.
Yet, the bank's lawyers wrote, "The company believes comparing compensation of male and female employees at the median without adjusting for their different roles, experiences, performance, locations and other factors is misleading, and is not common for pay-equity comparisons in the United States."
Scott Blake is a PBN staff writer. Contact him at Blake@PBN.com.