This year's Thanksgiving celebrations had a difference.
The difference was that what more of us made for this year's Thanksgiving dinner, led by millennials, was reservations. Nine percent of consumers surveyed by the National Restaurant Association said they were going out instead of over the river and through the woods, etc., for turkey day this year.
At the beginning of the 2000s, there was an uptick in the number of restaurants open on Christmas Day. Many of the same reasons then are back now. There was a generation coming of age who had never learned to cook. Many people on a career path relocated far from family and were unable to make it home for the holidays. Supply and demand came into play and for a couple of years, restaurants were finding one of their biggest reservation days had become Christmas Day.
The boom ended quickly for a number of reasons. Eateries found it too much of a challenge to meet staffing requirements. Employees found it burdensome to spend the day away from their own families. There was a sentiment in the nation that manifested itself after 9/11 of turning toward home – the desire many had to settle in and "cocoon" in the face of a changed world. And no occasion was made for wrapping oneself in the comfort and familiarity of home like Christmas.
So, what are likely to be the dining-out options this Christmas Day? Two local restaurateurs see it two different ways.
Sardella's Ristorante Italiano in Newport will be open for the 38th consecutive Christmas Day. The tradition started in 1980. Days and nights of record, below-zero temperatures resulted in Newport Harbor freezing over. The few places that were open that Christmas were in the hotels – the Viking, the Treadway and the Sheraton-Islander. Richard Sardella was entertaining some holiday guests and they were trying to find a place to go for dinner late on Christmas afternoon. The party soon realized they had very few options. Sardella brought his guests to his newly opened restaurant, which was closed for the holiday. He went into the kitchen and cooked a steak dinner for his friends. The lighted eatery kept warm by its wood stove brought people to the front door asking if there were tables available. More would-be guests telephoned. Sardella heard opportunity knocking and phoning. The following year he opened on Christmas Eve and Christmas Day, serving a special menu that in the ensuing years changed very little, including roast duck, scallops and shrimp, and steak – served Fiorentina style with an olive oil rub, garlic and fresh rosemary. Sardella's will be open this Christmas Day for its usual hours, from 3 to 8 p.m. as well as on Christmas Eve from 5-10 p.m.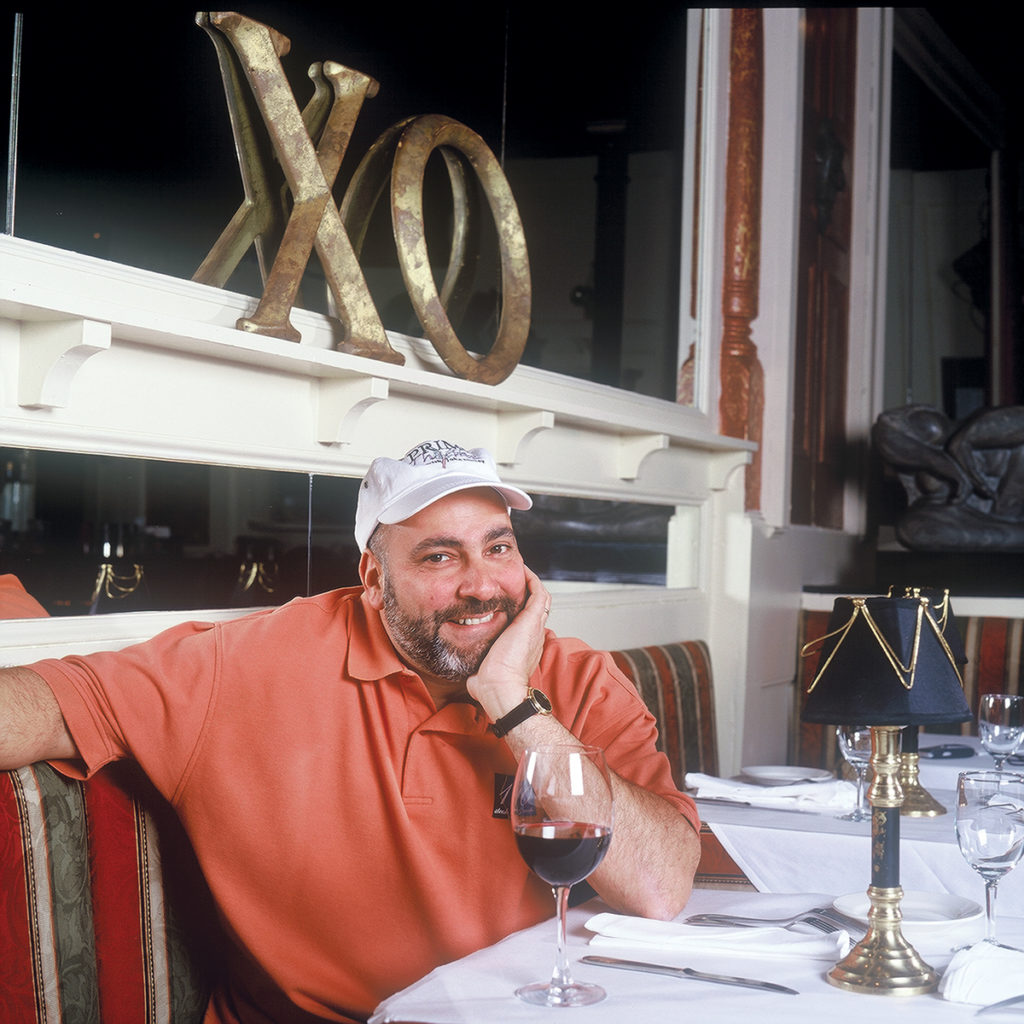 In Providence, there does not appear to be a large number of spots open on Christmas Day, although just about all will be on Christmas Eve. The iconic XO Café is celebrating its 20th anniversary. XO opened in 1997 in the vanguard of the culinary renaissance in the city. XO Café will offer menu prices from 1997 for a limited time starting Dec. 11 to Dec. 16 with dishes created by past chefs, including Jules Ramos, Nick Rabar, Ben Lloyd, Rachel Klein and Marty Lyons.
Bruce Newbury's Dining Out radio talk show is heard Saturdays at 11 a.m. on 1540 AM WADK and through the TuneIn mobile app. Email Bruce at Bruce@brucenewbury.com.