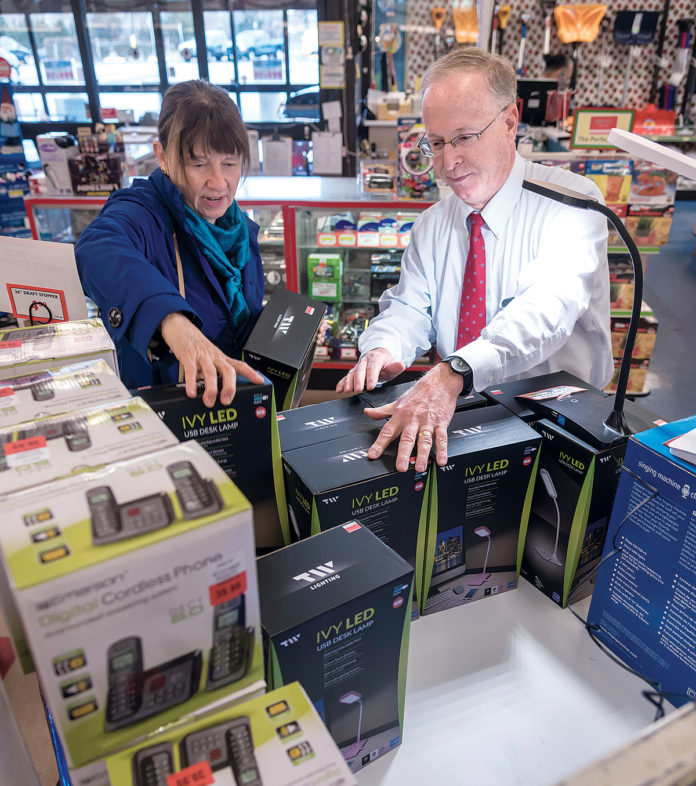 The Bromberg family decision to close all 31 of its iconic Benny's stores has tugged at the heartstrings of many nostalgic Rhode Islanders who have fond memories of its 93 years in business.
But it's also raising questions about what the loss of up to 700 jobs, including an estimated 400 Rhode Islanders, might have on the local economy.
"It's devastating because in the case of Benny's the people that are working there have very limited options," said Edward M. Mazze, distinguished university professor of business administration at the University of Rhode Island. "They could go work at other retailers, but there would need to be other retailers."
Indeed, the retail industry has long struggled in the Ocean State.
Between 2001 and 2016, retail employment fell 6.7 percent to about 48,500. The decline has outpaced the rest of the country, which realized a 4.2 percent decrease during the same period, according to figures from the R.I. Department of Labor and Training. DLT is already working with Benny's to schedule "rapid response" sessions, which provide employees with information about how to apply for unemployment insurance, prepare for job opportunities and learn about state-funded training opportunities should individuals want to try and switch career paths.
DLT Director Scott R. Jensen is more optimistic that Benny's employees will find new employment because the economy is relatively strong right now and businesses are hiring. But he says there is a high demand for more-advanced skills, a trend he's seeing across sectors.
"We need to find out what other things people might want to do, what skills they need and what businesses need from them. And we need to find that out far more quickly and efficiently than we have in the past," Jensen said. "That's an outline of the challenges everywhere in workforce development and education right now."
Beyond employment issues, there are also questions about what will become of Benny's physical locations. The company announced it has already been fielding offers for its real estate holdings, but even Benny's executives cite the threat of online retailers, such as Amazon.com Inc., as putting downward pressure on the brick-and-mortar retail model.
"The always-competitive retail landscape has shifted in a way that makes it almost impossible for small, family-owned chains like ours to reasonably compete moving forward," said Benny's co-owner Arnold Bromberg in a statement.
Mazze worries the vacancies throughout the region will be tough to fill.
"Some of them might be picked up by some medium-size retailers who need some extra space, but … most of those retail locations are going to remain vacant for an extended period of time," he said.
Eli Sherman is a PBN staff writer. Email him at Sherman@PBN.com, or follow him on Twitter @Eli_Sherman.