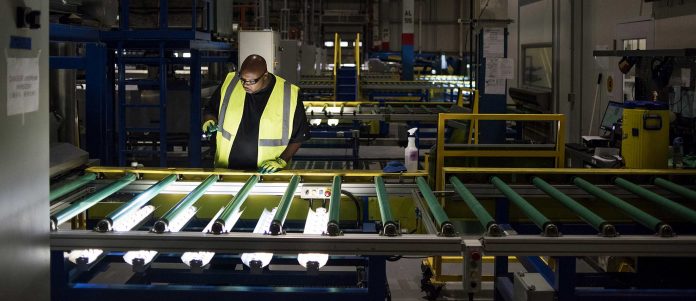 PROVIDENCE – All of the three local counties included in the U.S. Bureau of Labor Statistics' 2018 first-quarter employment and wage report released Wednesday performed below the national averages for year-over-year changes in total employment and average weekly wage.
Providence County, with 284,000 jobs in March, experienced growth over the year of 0.8 percent, as compared with the national growth rate of 1.6 percent. The county's growth ranked No. 232 in the nation among the 349 largest counties in the United States. The average weekly wage in the first quarter in Providence County was $1,145, representing year-over-year growth of 3.1 percent, ranking it No. 160 in the nation. The national growth rate for average weekly wages in the 349 counties measured was 3.7 percent, based on wages of $1,152.
Kent County reported 0.9 percent growth in employment over the year through March 31, finishing the period with 74,200 jobs and a ranking of No. 222. The average weekly wage in Kent was $978, which represented an increase over the year of 2.2 percent, and a rank of No. 253.
Bristol County, Mass., saw no change in employment over the year, with a total of 222,600, giving it a rank of No. 315. And the average weekly wage fell 1.5 percent to $954 in the first quarter, resulting in a rank of No. 344 out of the 349 included in the study.
The average weekly wage for Rhode Island was $1,086 for the quarter, a 3.2 percent year-over-year increase, while the average weekly wage in Massachusetts was $1,510, a 5.6 percent increase from the first quarter of 2017.
Chris Bergenheim is the PBN web editor. He can be reached at Bergenheim@PBN.com.