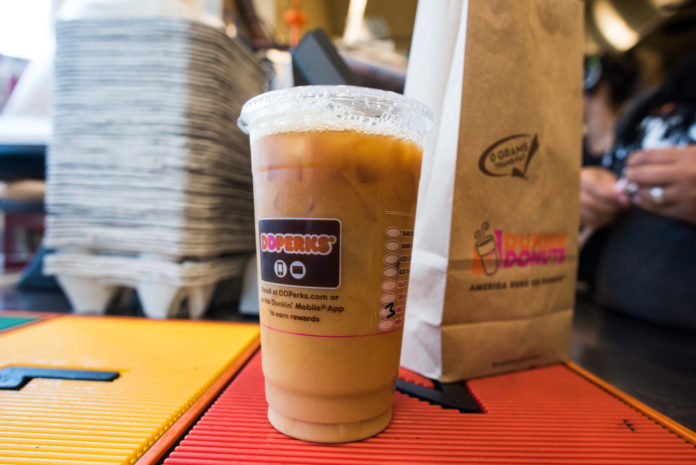 CANTON, Mass. – Dunkin' Donuts, the Massachusetts-based coffee and doughnut company, will be testing a change in branding at a few of the chain's locations: selling itself solely as "Dunkin' " in an effort to "reinforce that Dunkin' Donuts is a beverage-led brand and coffee leader."
The company confirmed the new signage will appear at a new location opening in Pasadena, Calif., this month in addition to some other locations later in the year.
"We have been referring to ourselves simply as Dunkin' in our advertising for more than a decade, ever since we introduced our 'America Runs on Dunkin' '  campaign," the company said in a staement.
Dunkin's experimentation with branding coincides with company plans to develop a new restaurant model at some locations, designed to offer customers "unparalleled convenience." Ultimate decisions about the company's branding will not be made until the latter half of 2018, the release stated, when the chain begins rolling out a new store image.
Kyle Borowski is a PBN contributing writer.