LINCOLN – The 19-year-old Lincoln-based meal delivery company Wildtree Inc. confirmed the promotion of two employees to top executive positions Monday.
Formerly the chief operating officer, Mike Gilkenson will now serve as the company's president, after 14 years with Wildtree. Gilkensen is taking over for the previous president, Frank E. Montie Jr, who will now focus exclusively on the co-manufacturing segment of Wildtree.
"We hope to bring Wildtree products to even more households across the country and impact more families by being responsive to the needs and wants of our customers and representatives," said Gilkenson in prepared remarks.
In this role, he will be charged with developing a multi-disciplined strategy in grow Wildtree to a $10 billion company by 2048, per the release.
A spokesperson for Wildtree declined to comment on the company's current value, citing its status as a private corporation.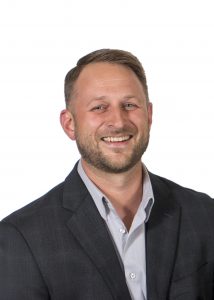 In addition, Ross Murphy, has been promoted from chief financial officer to vice president and chief financial officer. While his title has been updated, according to the announcement, Murphy will continue to oversee financial reporting and analysis – the task he has focused on since his hire in December 2014.
In a statement, Murphy said: "I came to Wildtree looking to use my extensive experience developed during my public accounting career in a corporate accounting structure of a growing organization. … Wildtree provided the perfect opportunity for me as it combined two of my passions, accounting and the culinary world."
Murphy will replace Cynthia D. Johnstone as vice president. Johnstone is now serving as executive vice president and treasurer of the Southwestern Family of Companies, Wildtree's parent company.
Both promotions were effective July 29.
The company also said it wants to double the size of its network of independent sales representatives from 5,000 to 10,000 by fall 2019, an effort that will be headed by the new leadership.
Wildtree is a member of the Southwestern Family of Companies, a collaboration of 16 companies across the world operating in multiple sectors with headquarters in Nashville, Tenn.
The company also confirmed that Henry Bedford has assumed the role of CEO of Wildtree as of July 1, replacing former CEO, Leslie Montie.
Emily Gowdey-Backus is a staff writer for PBN. You can follow her on Twitter @FlashGowdey or contact her via email, gowdey-backus@pbn.com.