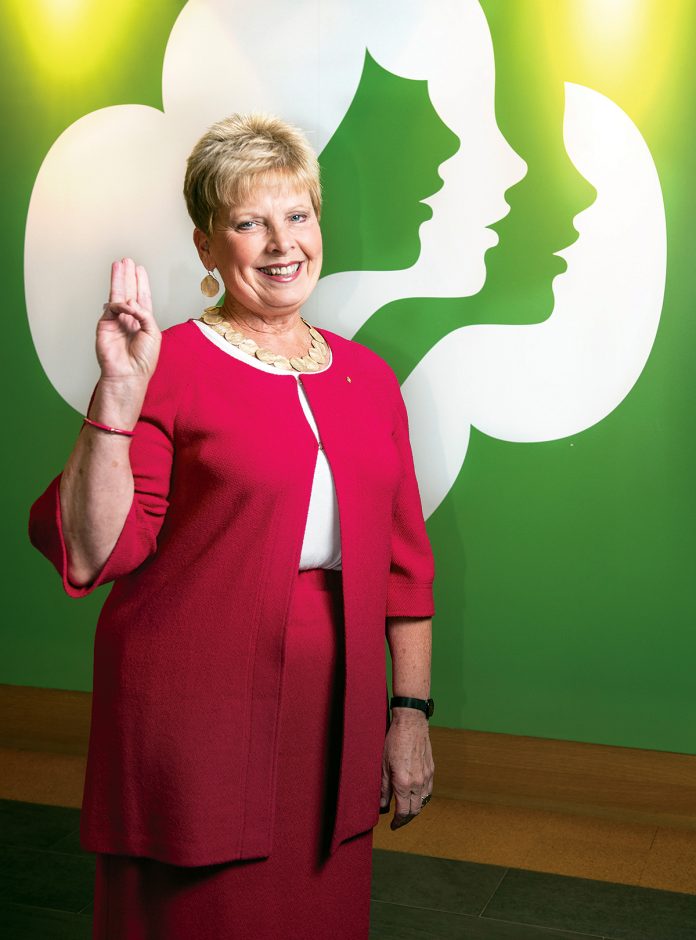 Pam Hyland | Girl Scouts of Southeastern New England president and CEO
I am a lifetime professional Girl Scout. I have worked in seven states, as well as an amazing three-year opportunity in Japan, Okinawa and Korea.
When I worked in upstate New York, I was moved to learn how the women of the Haudenosaunee (Iroquois) nation appointed their clan leaders. A leader was selected based upon who the women believed would make decisions based on what would be best for people seven generations out.
My top Gallup strength is Strategic, but it wasn't until writing this piece that I saw how my experiences and my personal qualities have defined me as both a person and a leader.
Seventh-generation thinking, strategic thinking, the fifth and sixth parts of the Girl Scout Law – responsible for what I say and do; and respect myself and others – provide the framework for how I make decisions as a leader.
Leadership is not about the leader. It's about the people for whom the organization exists – in my case, the Girl Scouts. Even when a purpose may seem clear to the stakeholders, the opinions about what strategic decision is best for girls seven generations out may differ based on the diverse perspectives of the individuals involved.
It is at this point that respect for others matters the most, because having that respect permits all perspectives to be heard and considered. And in the end that produces the best outcome for today and for generations to come.