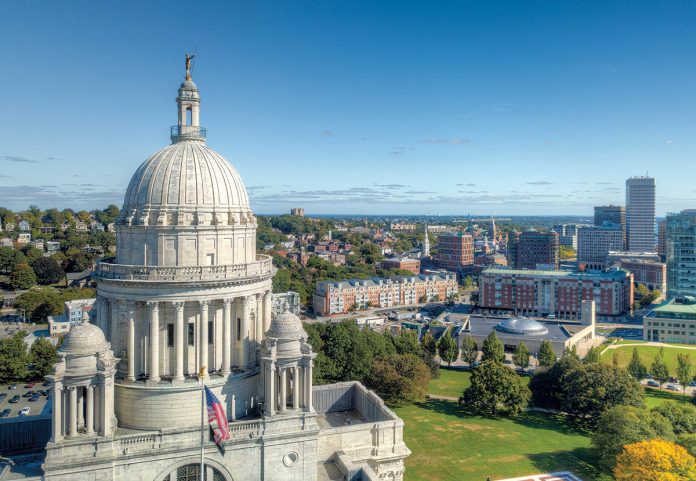 PROVIDENCE – The Creative Capital ranked the No. 44 best city in the United States to start a business, according to a new ranking from Inc.
The magazine credited Providence's universities as well as startup accelerators for turning Providence into what it called a "startup engine." Rhode Island's capital was also just one of three New England cities honored this year, behind Boston (ranked No. 15) and ahead of Hartford (ranked No. 46).
The report, titled "Surge Cities," considered seven metrics: job creation, population growth, net business creation, rate of entrepreneurship, wage growth, high-growth-company density and early-stage fundraising deals.
Among the top 50 cities in the United States, Rhode Island ranked in the bottom half of most metrics, consistent with its No. 44 ranking. The city's highest ranking was at No. 23 for early-stage funding deals, with 0.6 deals per 100,000 adults, followed by a ranking of No. 28 for highest rate of entrepreneurship, which counted 5.7 percent of the city's adult population as entrepreneurs.
Providence ranked No. 35 among cities in the top 50 for population growth, at 0.3 percent from July 2016 to July 2017, No. 40 for net business creation at 1.7 percent year-over-year growth in the number of business establishments from the first quarter of 2017 to the first quarter of 2018.
Providence received its worst three metric rankings for wage growth at No. 45 (increasing 1.3 percent year over year starting in the first quarter of 2017), job creation in the same time frame at No. 46 (increasing 0.7 percent) and high-growth density companies, ranking last among all 50 cities honored at 0.4 companies per 100,000 residents.
Austin, Texas, ranked No. 1 this year, followed by Salt Lake City and Raleigh, N.C.
Chris Bergenheim is the PBN web editor. Email him at Bergenheim@PBN.com.