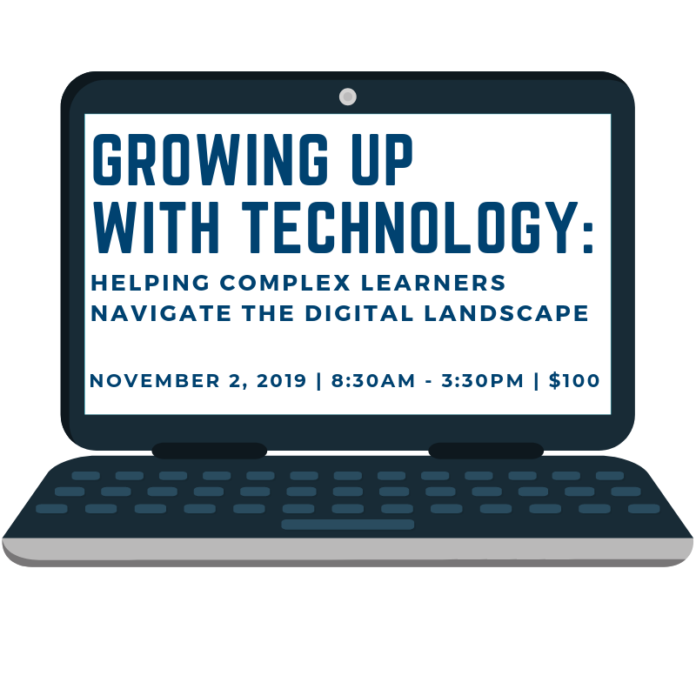 On November 2, 2019, the public is invited to attend The Wolf School's 5th annual Complex Learners Conference to explore technology's impact on children, tweens and teens. Appropriate for parents, educators, and professionals alike, Growing Up With Technology: Helping Complex Learners Navigate The Digital Landscape, will explore the way technology influences children's development and education, particularly when they experience learning and attention differences. Held at The Wolf School, this unique full-day educational opportunity is open to the public with registration available at thewolfschool.org/complexlearners2019.
As a small K-8 special education school, The Wolf School hosts an annual Complex Learners Conference each year as a way to educate and engage the public on different topics pertaining to students with learning, attention, and social difficulties. With frequent developments and an ongoing debate on the impact technology and screen time has on children and young adults, this year's focus will prove to be a lively one. Expert speakers, Dr. Randy Kulman, Dr. Jennifer Jencks, and Dr. Jill Walsh, will bring their rich experience and expertise to the table as they lead discussions on screen time, video games, social media, and anxiety & technology, as well as answer pressing questions during the panel Q&A. Aiming to inform attendees, participants will leave armed with practical strategies to apply at both school and at home.
Head of School, Anna Johnson, explains the importance of this year's topic and encourages others to join in on this important conversation. "Technology plays a growing role in the lives of children, tweens, and teens at home and at school. While there are many benefits to technology, its widespread use also raises conflicts and questions for parents and educators. It's critical to have a keen understanding of technology's positive and negative impact on children's development and mental health. This year's Complex Learners Conference provides the public with an opportunity to do just that!" To register, please visit thewolfschool.org/complexlearners2019 or call 401-432-9940 for more information.