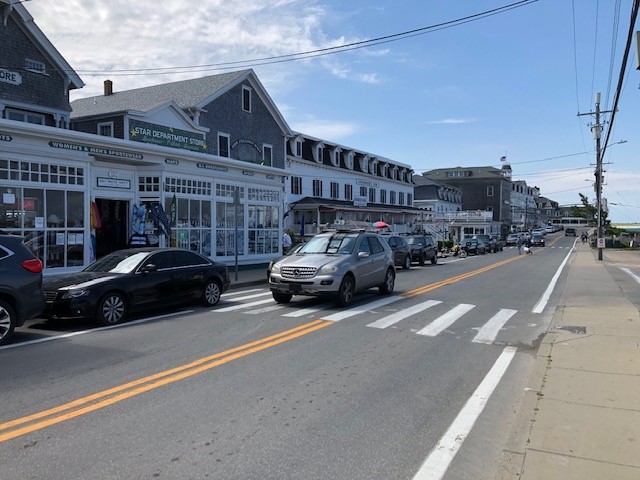 NEW SHOREHAM – Block Island officials are considering an indoor mask mandate to address a notable uptick in COVID-19 cases on the island.
The New Shoreham Town Council is drafting an emergency ordinance for consideration at a special meeting on Thursday night.
According to the agenda, the council will discuss enacting an emergency ordinance to mitigate the spread of COVID-19 to protect the health, safety and welfare of residents and visitors.
At Monday's council meeting, Dr. Thomas Warcup, medical director at the Block Island Medical Center, said that within the past two weeks, there have been 11 positive cases linked back to Block Island.
"It's clearly starting to rise in our community," Warcup said at the meeting. "We had 45 total known cases last summer and we've reached one-quarter of that in a 10-14 day period."
Since Provincetown instituted an indoor mask mandate on July 25 due to an increase in cases, Warcup suggested that Block Island do the same.
Town Manager Maryanne Crawford told Providence Business News that the consideration by the council is not surprising given the increase in cases seen around the country. "Just look at all the data and statistics," she said, noting what Warcup presented at Monday's meeting.
Crawford said the council asked her to work with the Block Island Chamber of Commerce to address the needs of island businesses.
During Monday's meeting, the council asked Crawford to aid the Chamber in drafting a COVID action plan with businesses.
Jessica Willi, executive director of the Block Island Tourism Council, said that she is in favor of erring on the side of safety, but does not know if the island is prepared for the council enacting an emergency ordinance on Thursday.
"If the doctors says this is the right thing to do, then it is the right thing to do," she said. "But logistically, I am just a little bit concerned, because – do people even have [masks]? People have stopped carrying masks with them. And businesses don't have a ton on hand anymore."
Willi added enforcement might be an issue in policing a mask mandate. "I know the council is trying to figure that out," she said.
Willi noted that the state, and not just Block Island, is seeing an increase in the transmission rate.
"This is what Block Island is doing to be ahead of the curve and try to get it under control, and to be proactive," she said of consideration of a mask mandate. "The safety of residents and visitors is paramount."
Cassius Shuman is a PBN staff writer. Contact him at Shuman@PBN.com. You may also follow him on Twitter @CassiusShuman.

Want to share this story? Click Here to purchase a link that allows anyone to read it on any device whether or not they are a subscriber.