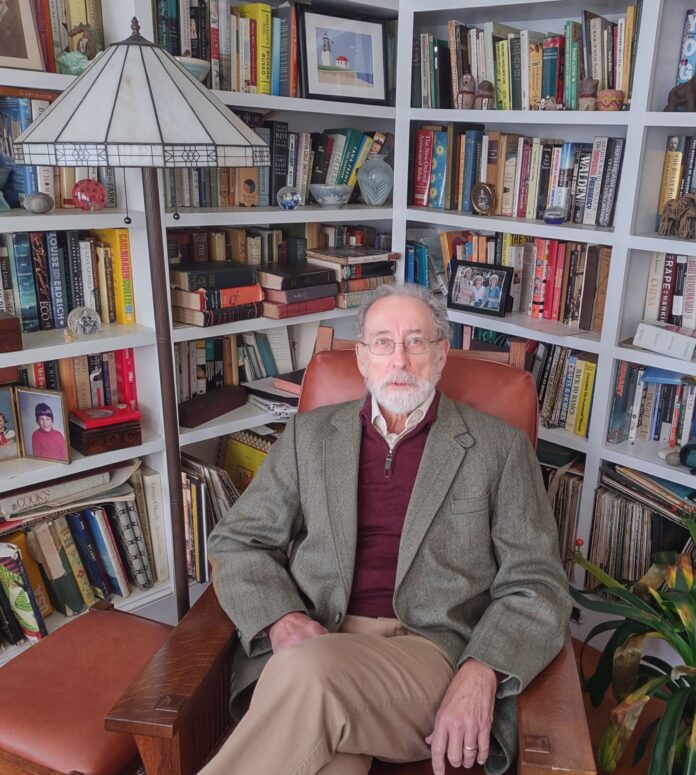 James Houle is an appraiser and Rhode Island real estate expert based in Portsmouth, where he runs his business, James Houle & Associates. House got his start in the Rhode Island real estate industry in 1981, when he established his real estate appraisal, consulting and brokerage service. While still a licensed real estate broker, Houle now focuses mostly on the real estate appraisals, performing appraisals of single-family homes, multi-family housing, commercial properties, industrial properties and vacant land. His past clients have included Bally's Twin River Lincoln, Ford Motor Company, National Grid and the Stone Bridge Water District in Tiverton. A graduate of Clark University, Houle also previously served as a deputy tax assessor for the city of Newport from 1990 through 1998. 
PBN: I've heard that an important warning for homeowners who want to put their homes on the market without using the help of a real estate owner, going for-sale-by-owner, so to speak, is to not overprice their homes. Why is it so important for those going FSBO to avoid overpricing?
HOULE: Correct pricing is absolutely essential. Having the property enter the market at too high a price tends to "turn off" potential buyers, who may feel there are better deals available. Then, once a property sits on the market for any period judged to be lengthy, the potential buyers turn to believe that there must be something amiss with the property. There are some related points that any seller should include in their pricing analysis. These include advice from brokers, objective review – not always easy – of current competitive property offerings, and of course a review of recent sales of similar properties. Remember that buyers have likely been looking for a period of time and have had a chance to become educated in the process. Since they are committing large amounts of money, they have likely become sophisticated in the process. They will instinctively know what the worth of your property is, because they have been doing this comparative analysis on their own.
PBN: What method is the most accurate for determining the amount a buyer would pay for a home? Inspection, cost approach or sales comparison?
HOULE: Unless you are building a new house, the cost approach would have only passing significance. By far and away, for buyers seeking to pin down any property's market value, the most relevant data are recent similar property sales, coupled with properties currently being offered for sale. Sales and listings reviewed in sufficient numbers will generate a fairly precise idea of value. Once buyers feel they have found a good option, the home inspection is critical. A clear idea of factors that might have been missed and what the cost to cure might be will serve to "fine tune" the final idea of the value to the buyer.
PBN: How has the value of homes in the Newport, Middletown and Portsmouth area changed in the years since the COVID-19 pandemic?
HOULE: In my reading of relevant market data, it appears that COVID served to accelerate some nascent trends. We were already beginning to move away from working in offices. Also, there had been a rapid increase in seasonal home purchasing, especially driven by the boom in short term rental platforms online. Lastly, Newport County has become a mecca for car enthusiasts. If we combine those trends with the ease of access from New York and Boston, Newport County became an obvious choice for the city denizen diaspora, both for primary and secondary home ownership. These accelerated trends have fueled an exponential growth in demand and values, while supply has been used up.
PBN: How have property values been impacted by solar arrays that have been popping up in Rhode Island and Southeastern Massachusetts?
HOULE: The solar array question is complex and requires a much more extensive answer. But what we have found in the last few years, is that the impact from the placement of large solar arrays depends on a number of factors. Typically, if the arrays are in industrial locations, or in settings which have previously been impacted, such as a brownfield, or are along highways or the like, we find no real impact. But if the arrays are placed in residential areas without prior impact from any external factors, data consistently shows a value impact to neighboring houses. The impact can vary widely, but it seems to average around 5%, and appears to cap out around 7% to 8%. What I have found is that as more arrays are built, the more it appears to affect values. There seems to be an increasing fatigue on the part of the public with the look of industrial level arrays. Massachusetts has led the solar industry. In 2020, it had 70% of all the solar in New England. Because of that, they seemed to better understand the potential for impact, and have generally been careful about placement. Rhode Island is now catching up, with several communities changing their zoning laws to be restrictive of placement. Notable are the towns of Warwick, Cranston, Smithfield, Cumberland which have specific requirements, all in the last few years.
PBN: What are some components or features of residential real estate that are highly sought after in Rhode Island?
HOULE: There is no question that at almost any price point, pools are the hot item. For people who want to age in place, elevators are popular. And storage space is always a concern. But I think the more interesting factors are not related to on site amenities. The more dramatic factors will be in how we shape our housing in the coming years. Between 2008 through 2020, only about 2/3 of the amount of housing needed for the underlying demand was built. This was due completely to the problems of the great recession. The clear shortage has now surfaced; there is no question we need more housing units to come on line. Certainly 2023 taught us that resiliency towards climate change should be front and center. Very likely, that will be generating some substantial building changes. In addition, demographics may force some changes in how we live. In 1960, 43% of all households nationwide were married couples with children. That 1950s through 1960s period was when single family zoning requirements were being developed. Now, the demographic slice of married couples with families is only 19% of American households. As such, the factors being sought in housing are constantly changing. Maybe we will see movement back to the cities, away from the suburbs, and smaller, more efficient dwelling units. Single family zoning may become a thing of the past. Rhode Island has just passed some new creative zoning laws. This may spur renovation of older office buildings into city housing. The new train station in Pawtucket has generated a boom in new housing in that city. Does this foretell a trend to move to houses closer to public transportation? And how will the movements to all electric cars, net zero buildings, and the trends to limit fossil fuels in cooking, heating, et cetera, affect our lifestyles, and by extension, our housing? I think the next decade will continue to bring significant change, and it should be very interesting
Marc Larocque is a PBN contributor. Contact him at Larocque@PBN.com. You may also follow him on Twitter @LaRockObama.

Want to share this story? Click Here to purchase a link that allows anyone to read it on any device whether or not they are a subscriber.