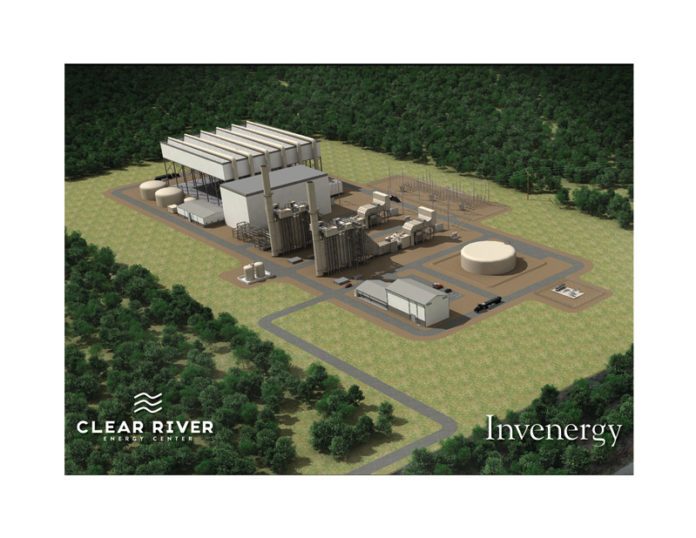 In 2015, the proposal to build a new, gas-fired power plant in Burrillville was announced with budding optimism amid rising energy prices.
Despite concerns raised by environmentalists and some residents, the project was heralded by supporters as an opportunity to create jobs, bring electricity generation to the state and help secure the region's energy future.
Fast-forward to 2018, however, and the proposal has devolved into a bitter – and at times personal – fight between the company, Invenergy Thermal Development LLC, and opposition groups, namely the Conservation Law Foundation and the town of Burrillville.
Invenergy has kept its public comments to a minimum, but the tension has spilled out into the multitude of regulatory documents filed with the R.I. Energy Facility Siting Board, responsible for deciding whether to allow the project.
"The board should reject [CLF's] strategy to throw a lot of rubbish against the wall to see what might stick," wrote Michael S. Blazer, Invenergy's chief legal officer, in a Jan. 31 motion.
The company's top lawyer characterized parts of CLF and Burrillville's legal strategy as "painfully obvious," arguing it was simply meant to "delay the project in order to kill it."
The pushback comes after months of CLF and Burrillville criticizing Invenergy's proposal as both unwanted locally and unneeded. The Illinois company is seeking permission to build a 1,000-megawatt, gas-fired power plant in Burrillville, a proposal that has become one of the most controversial energy issues in the state.
Roger Williams University law professor Jared A. Goldstein says it's not unusual for contentious public issues to work into regulatory filings.
"They want to emphasize their points and don't want them to be buried in what must be an overwhelming paper record at this point," Goldstein said.
Invenergy largely blames CLF and Burrillville for contributing to the multiple delays it has suffered since first proposing the project.
Jerry Elmer, a CLF attorney, told Providence Business News that ­Invenergy is following a trend of attacking those who oppose them.
"Invenergy is trying to bully opponents of the plant. It won't work," Elmer said. "[State regulators] will not be diverted by Invenergy's personal attacks."
Invenergy, awaiting final hearings not likely to happen until summer at the earliest, argues its opponents have wasted enough time.
"Invenergy requests that the board direct [CLF and Burrillville] and their counsel to refrain from further misrepresentations," Blazer wrote.
Goldstein couldn't say whether the board is likely to wade so deeply into the weeds of the acrimonious debate. But the strong language used by both sides could help underscore certain issues that will come up during final deliberations over whether the power plant is needed, he said.
Eli Sherman is a PBN staff writer. Email him at Sherman@PBN.com, or follow him on Twitter @Eli_Sherman.