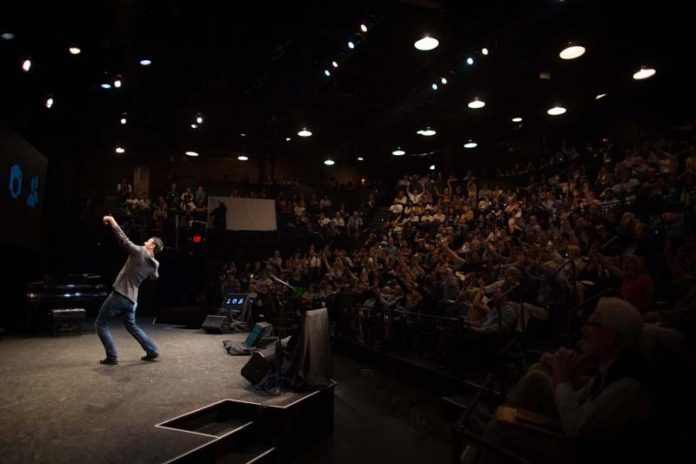 PROVIDENCE – Carnegie Corporation of New York, a philanthropic foundation, has granted the Business Innovation Factory $1 million to try and help reshape the United States education system.
The grant will allow the nonprofit, known as BIF, to organize and facilitate a network of education consulting and design organizations, dubbed the "Integration Design Consortium." The work will be based out of Providence.
Saul Kaplan, BIF founder and chief catalyst, said the goal is to connect and integrate ongoing efforts happening separately from one another throughout the country.
"There are plenty of well-intended innovation efforts and new technologies aimed at transforming our education system, but point solutions fall short when they aren't integrated into next practices and new education models designed with student experience as a foundation," Kaplan said. "We face systems challenge that will only be solved with systems solutions."
The work fits nicely into ongoing efforts at BIF Student Experience Lab, a division of the nonprofit. The group works with education leaders to design, prototype and launch models that put students and student needs at the center of solving for challenges that face the education system.
"This grant is perfectly aligned with our BIF Student Experience Lab's mission to make transformational change safer and easier to manage for education leaders by helping them to explore, test and scale next practices and new student-centered education models," said Sam Seidel, director of BIF Student Experience Lab.
The project also aligns with the Carnegie Corporation of New York mission to promote "advancement and diffusion of knowledge and understanding.
Andrew Carnegie, the Scottish-American industrialist, founded the Carnegie Corporation of New York in 1911. Carnegie was famous for expanding the American steel industry.
"We're thrilled to be partnering with the corporation and working with the teams of the Integration Design Consortium to learn together and share tools that will help reshape the education landscape," Seidel added.
In addition to Carnegie, BIF – now in its 13th year – has also received past funding from the Hewlett Foundation and the Gates Foundation.
"We must be doing something right," Kaplan quipped.
Eli Sherman is a PBN staff writer. Email him at Sherman@PBN.com, or follow him on Twitter @Eli_Sherman.