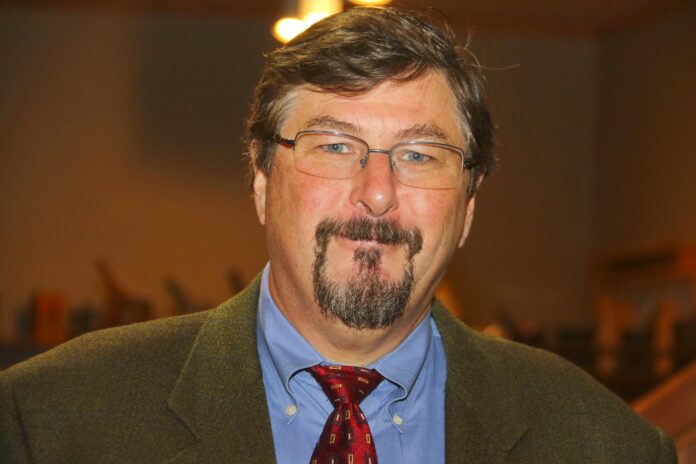 Cliff Tyler is the director of marketing and development for South County Habitat for Humanity, a nonprofit affordable-housing ministry that has helped 94 families since its founding in 1990. The organization recently completed a duplex in Exeter. Tyler spoke with Providence Business News about the mission of the organization.
PBN: Tell us about the construction of this building in Exeter.
TYLER: The house in Exeter is based on a similar style [single-family] house – we built four of them – in South Kingstown near [the University of Rhode Island]. We decided to take that design and mesh it together for a duplex that was a requirement of the town of Exeter's planning department. Every town is required to get 10% of [its] housing stock to be considered affordable housing. Of the 39 [cities and] towns in Rhode Island, only four have exceeded that. Most of the towns are in the 4-5% range. Exeter happens to be in the 2.4-2.5% range. They are anxious to get their affordable-housing numbers up.
PBN: The buildings seem to be offset?
TYLER: They are offset by about 4 to 5 feet. It was really to help define that it didn't look like a traditional two-family house. We wanted to try to differentiate it. We also wanted it to fit nicely in the neighborhood.
PBN: How do you acquire lots and is it becoming harder to find them?
TYLER: Our biggest challenge is finding land to build homes on. The lot in Exeter we had to purchase. That was part of the planning board's requirement, that the developer – he was building 10 lots – that one of the lots had to be for an affordable home. A lot of the developers say, "I'm not in the business to lose money on an affordable home." They're used to building a certain style of home. When they have to build one that's affordable, it cuts into their margins and it's challenging. A lot of developers, we've had a couple of recent ones, who say, "You guys are the experts at this," and they'll sell it to us [for a low cost]. We've had two who have actually given it to us.
PBN: What towns have recently started pushing the affordable-housing requirement in development?
TYLER: Exeter and South Kingstown. The project we started last week, in South Kingstown, that particular developer gave us the land. It was valued at probably $170,000 and he gave it to us. We started construction on that last Monday. It's in a development that has houses in the $1 million range. It's affordable. A three-bedroom ranch-style home.
PBN: How much competition is there for the houses on the homeowner side? Can you give us some sense as to demand?
TYLER: This year, we had an open application period. We open up applications for Habitat properties. We had 85 families that applied. And then we went through a vetting process. We found four families that were qualified today.  We require reportable income. There are three things people don't really know about Habitat. Habitat homeowners are required to do sweat equity … to build their own home or someone else's home. The second thing is we don't give homes away. They purchase them at an attractive rate. They get a zero percent mortgage. A lot of the towns are also grandfathering the taxes on properties. That helps them. Although they purchase the home, we as Habitat have a land lease program. So, they're never able to sell that property. When they decide to move, they sell it back to us and it remains an affordable home.
Mary MacDonald is a staff writer for the PBN. Contact her at macdonald@pbn.com.

Want to share this story? Click Here to purchase a link that allows anyone to read it on any device whether or not they are a subscriber.