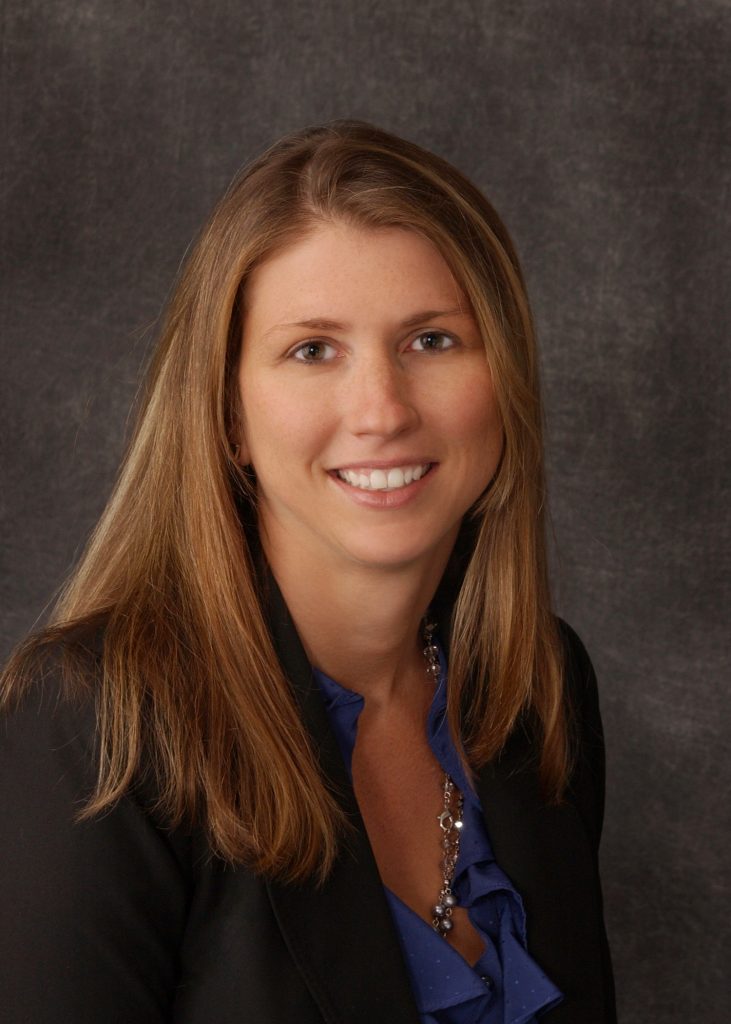 As executive vice president and administrative risk officer for Centreville Bank in West Warwick, Jill DeShiro supervises all aspects of accounting and finance functions at the bank. She also oversees credit administration, internal auditing and compliance. She's held that position since 2011.
Prior to that, she worked for 11 years as audit senior manager for Wolf & Co., an accounting and business consulting firm in Boston. She earned a bachelor's degree in business administration from Bryant College in Smithfield. In 2016, she graduated from the ABA Stonier Graduate School of Banking.
PBN: How has Centreville been impacted from the 2008-2009 financial/banking crisis?
DESHIRO: Keeping pace with updated regulation, new reporting requirements and ongoing compliance requirements with still trying to remain competitive in the marketplace is something many mid-sized community banks have been facing.
We've taken several steps over the last 10 years to support the business through these challenges, including the expansion of our compliance team. We also strengthened our external resources through added business partners and investments in technology that help us comply with various regulatory reporting requirements.
We anticipate these costs will continue to rise in the next few years, but we are well-prepared and able to support this constant evolution.
PBN: What are the biggest challenges facing your bank today?
DESHIRO: The most acute issues relate to pricing pressures at both the lending and funding level, margin compression and the overall impact on profitability.
Gathering deposits continues to be a challenge in this rate environment as we balance our customer's needs, our funding needs and the margin compression all banks are facing. Loan demand has been top of mind, too, as pricing becomes very competitive for strong quality credits.
Despite all of these pressures, we have still succeeded at growing our loan and deposit portfolios while remaining profitable and growing our margin.
PBN: How is Centreville responding to the technology demands and varying needs of its demographics?
DESHIRO: While we pride ourselves on the knowledge and service of our staff, we recognize that our customers expect the convenience that comes with the latest technology. Our financial strength allows us to invest in that technology to provide customers with the freedom to bank in a way that fits their lifestyle while knowing that there's a support system of trained and helpful employees available to meet with face-to-face when needed.
As an example, we are currently in the process of implementing interactive teller machines in several of our branches that will allow for reduced wait times in lobbies and drive-up lanes while providing extended hours for transactions and customer support.
We'll continue to look for opportunities to introduce technologies such as this, as they allow us to better meet the needs of our customer base without sacrificing in the level of service they deserve.
PBN: What are the bank's goals for the next year and how do you plan to meet them?
DESHIRO: In 2019, we will continue to focus on investing in and improving our infrastructure. We recently completed a renovation of our East Greenwich office, and are finishing the renovation of our main office on Main Street in West Warwick. The renovations will continue in 2019 at our Coventry branch as we look to enhance our facilities to provide our customers with a convenient, modern banking experience designed to meet their needs.
Additionally, from a business perspective, we will continue to grow our commercial and residential lending efforts with a strong focus on credit quality and expansion of our lending teams.
PBN: How does Centreville give back to the community while fulfilling its mission as a mutual bank?
DESHIRO: As a mutual institution, our goal is to ensure that we are strongly capitalized and remain profitable, as it allows us to serve our depositors and reinvest in the community. I am proud to be part of an organization like Centreville that is committed to making a difference, and where giving back to the community is a priority.
Our strong financial foundation allows us to substantially fund the Centreville Bank Charitable Foundation as well, and we have the strength to sustain that funding well into the future. The foundation has been a strong supporter of numerous local organizations, including Meals on Wheels, Child & Family, The Ronald McDonald House, The United Way and The Autism Project, along with many others throughout the state.
We're proud of the positive impact the foundation has on our communities and we look forward to continuing to make that impact for years to come.
Scott Blake is a PBN staff writer. Email him at Blake@PBN.com.