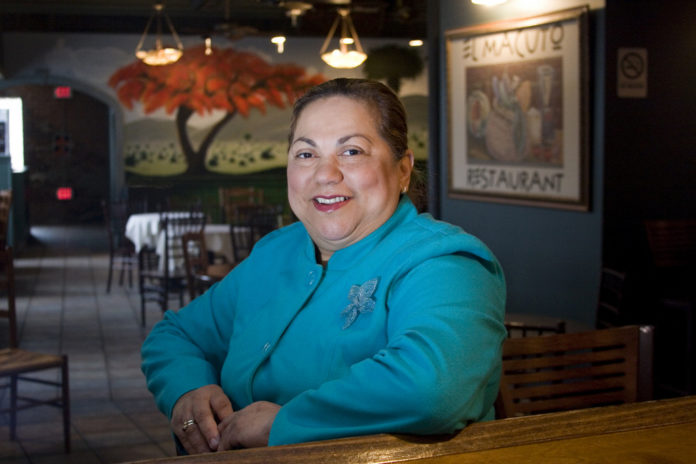 Ada Terrero attributes the success of Ada's Creations – her bakery, café and restaurant on Broad Street in Providence – to honesty, hard work and perseverance. In the past 17 years, the business has grown to employ 12 people, seven full-time, has expanded physically and has started catering.
It also has turned a profit. Terrero said she has done well enough that she already has paid back a U.S. Small Business Administration-backed loan, from Bank Rhode Island, that she received in 2002 when she purchased and renovated the restaurant's current location.
A growing customer base is helping the business grow even more, Terrero said.
"My best advertisements are my people," she said.
But Terrero's success is not the norm, federal statistics show. A recent SBA report on minority-owned businesses shows a big gap between the average revenue of white- and minority-owned businesses, and Rhode Island figures show an even bigger disparity.
In 2002, Hispanic-owned firms in the United States grossed 34 cents for every $1 earned by white-owned firms. Black-owned firms grossed 18 cents, and Asian-owned firms 71 cents.
In Rhode Island, where U.S. Census Bureau statistics show the number of minority-owned businesses grew five times faster than non-minority-owned firms from 1997 to 2002, Hispanic-owned firms grossed only 15 cents for every $1 of revenue at a white-owned firm, with black-owned firms coming in at 18 cents, and Asian-owned firms 51 cents.
There are several explanations for these disparities.
It could be attributed to the maturity of the businesses, said John Cronin, executive director of the R.I. Small Business Development Center at Johnson & Wales University. White-owned businesses tend to be more mature, and they survive much longer than minority-owned firms.
That, in turn, could be because white-owned firms tend to have more starting capital, more working capital and a larger network to rely on when starting and growing their businesses, Cronin said. They also tend to have better access to capital because they have a higher rate of homeownership and other collateral that minorities do not have.
Minorities typically don't have enough collateral to enable them to borrow enough money to ensure the success of their business, said Charles Newton, administrator of the R.I. Minority Business Enterprise office. Newton is also chairman of the Minority Investment Development Corporation, which awards $25,000 to $250,000 business loans to qualifying minorities in the state.
"They don't have as many assets to put up," he said. "It just happened to be the system that we live in. … There still are some significant gaps in income levels [between whites and minorities]. That's just where we are."
But for Rhode Island, where the number of Hispanic-owned businesses increased by 56 percent from 1997 to 2002 and the number of Asian-owned businesses by 38 percent, that disparity could make a particularly big impact.
(Comparable figures for black-owned businesses are not available – only for black male-owned businesses – but even omitting firms owned by black women, the number of minority-owned firms overall grew by about 26 percent, compared with 8 percent for all firms.)
Nationally, the SBA minority business report shows, the number of minority-owned firms grew by 31 percent between 1997 and 2002, twice as fast as white-owned firms' 15 percent.
Some see the rapid growth of minority-owned firms in Rhode Island as good news. They see it as a signal that the climate for minority-owned businesses is improving despite the stark difference between how much they make versus how much white-owned businesses make.
"I actually think that things are looking up and are only going to get better," said Adriana Dawson, RISBDC's regional director for Pawtucket and Central Falls.
Dawson said she sees more and more lenders working with resource partners such as the SBDC to make sure the minority communities are aware of what they need in order to obtain small business loans.
In the past five years she has worked for the SBDC, Dawson has seen outreach efforts and training sessions for minorities increase. Perhaps as a result, she said, she has noticed that minority business owners are becoming savvier.
"I'm finding that people are coming to me more prepared," she said. "People are coming with some hard questions, whereas a couple years ago I had to do a little more hand-holding."
Terrero has noticed an increase in the amount of services and information getting out, especially to the Hispanic community.
"I think the amounts of services that exist in Rhode Island are substantial," Newton said. "We have enough resources."
The bigger problem is that there aren't enough minorities in high-wage corporate jobs, he said. And there are even fewer minorities in management and executive level jobs.
"You can have a great idea, but what happens is, unless you have the money, collateral and key contacts – those individuals who can open doors – it means nothing," Newton said.