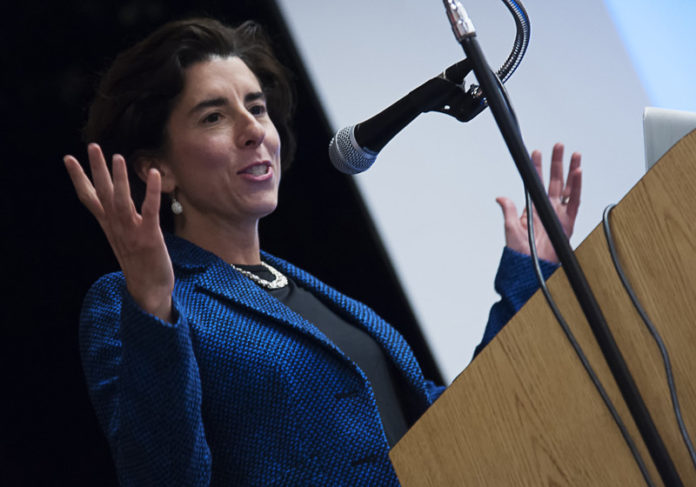 (Update): This story has been updated to include comments from Gov. Gina M. Raimondo and R.I. Attorney General Peter F. Kilmartin. 
PROVIDENCE – A R.I. Superior Court judge on Thursday denied Gov. Gina M. Raimondo's request for grand jury documents related to the now-closed criminal investigation into 38 Studios LLC.
The governor in February petitioned the court to release the documents, arguing the public should have full access to information about the state's failed $75 million investment into the now-defunct videogame company: 38 Studios.
The company, owned by famed Boston Red Sox pitcher Curt Schilling, went bankrupt in 2012, leaving Rhode Island taxpayers on the hook to pay back millions of dollars to bondholders.
The criminal investigation into whether any laws were broken closed last summer with no charges filed. 
Justice Alice B. Gibney ultimately ruled against Raimondo, concluding her request failed to demonstrate a "particularized need."
"[Raimondo] was not a party to the original investigation, the civil suit has concluded, the petitioner does not need the materials for any particularized reason, the targets of the investigation were exonerated, and disclosure of the material would hinder the free and untrammeled flow of information and comprise the long-standing history of grand jury secrecy," Gibney wrote in her decision.
R.I. Attorney General Peter F. Kilmartin, who led the state's investigation in the failed deal, objected to the governor's petition last month. He then said the request did "nothing but fuel misguided speculation about the grand jury process," which is typically kept secret.
Raimondo, conversely, argued that in order for the public to get closure over the failed deal, which has since haunted many major public-policy decisions, the documents should be released.
The court ultimately agreed with Kilmartin.
"This court finds that [Raimondo] has not met her burden of demonstrating that the need for disclosure outweighs the need for secrecy," Gibney wrote. "Allowing public clamor alone to justify disclosure would cause the exception to swallow the rule; namely, releasing documents based on mere public interest in grand jury proceedings would entirely defeat the purpose, and role, of the grand jury."
Kilmartin lauded the decision in a statement.
"We appreciate Presiding Justice Gibney's well-reasoned and thoughtful decision upholding the special role of the grand jury in the criminal justice system," he said.
Raimondo released a statement saying she was disappointed with the ruling.
"I have asked my legal team to review our options," she said.
Eli Sherman is a reporter for PBN. Email him at Sherman@PBN.com, or follow him on Twitter @Eli_Sherman.